WD Wireless Storage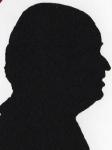 This is marketed as a quick and easy way to transfer data via your own secure Wi-Fi network. If your first use is via an Android (or I assume an 'i' device) this may be so but it may be far harder if you start from a PC with only the supplied five point guide.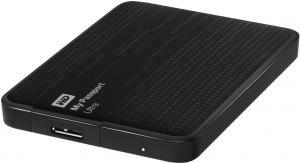 click image to enlarge
This is a USB3 device but I found it difficult to get it accepted on my PC, however once you have then all the information you require and more is available in files on the 1TB hard drive and this includes easy to follow videos no problem.
Finding all this information elsewhere is less easy so let's hope it's just my PC that it was fussy with.
It is 12.5x8.5x2cm and weights 279grams.
The top has two LEDs, green and blue. From switching on to both being shown is just under 30seconds after that you can stream content however you want by Wi-Fi. The blue one is the Wi-Fi, the green one is a fully charged battery, other colours show as the battery uses power, when you get to red think about recharging.
The back end of the unit has two buttons with a USB3 connector in between. One is on/off and the other is a WPS button to make connection easier. In my tests I would have preferred one button to be somewhat different as otherwise you need to look to see which is on/off the only one you need once setup.
The initial setup makes a Wi-Fi connection between your device and the My Passport, this can lead to your device not being able to access the Internet, however follow the instructions and this can be integrated into your normal Wi-Fi so you can do both this is called Home Network Mode. There is also a mobile – on the move – mode.
The aim of this product is that your photos, videos and music as well as other files can all reside in one place and provided your device or PC has Wi-Fi then they are available. Once up and running this works fine and while I was sent a 1TB version they also do a 2TB version surely big enough for the majority of households.
Although this is a USB3 device it will work if you only have USB ports and most will only use the lead supplied for charging. The internal battery is stated to have charge for six hours of constant use and up to thirty hours in standby.
There is also an SD Card port to enable you to quickly transfer photos and videos to the device you have a choice of leaving or removing the files on the SD card after transfer. Ideal for a photographer taking lots of photos/videos.
It is also possible to use the device for streaming to any Wi-Fi device so the file remains on the WD My Passport. You decide what is shared and what is personal.
The WD My Passport is available from the first link below for £49 with free delivery; the 2TB version is £79.
http://www.amazon.co.uk/gp/product/B00CRZ29L4?ie=UTF8&tag=gadge0a-21&linkCode=as2&camp=1634