Wireless Headpods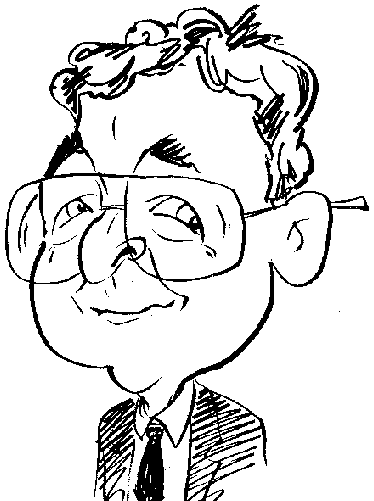 Review controls
Once as rare as "hen's teeth", wireless headsets are now appearing regularly including this offering from the BOOMPOD's range of products.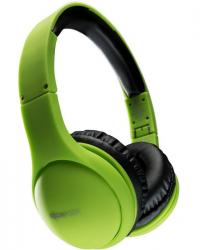 click image to enlarge
As you might suppose from its title, the Wireless Headpods is a Bluetooth 4.0 headset from the BOOMPODS' family of products that I have been dipping into recently. Available in a choice of matte black or white, this wireless headset comes with a USB lead for charging purposes and an audio cable for connecting to music sources that do not support Bluetooth connectivity. Also included in the package is a zipped Neoprene travel bag for storing the headset when not in use.
Constructed of compressed plastic with a padded headband and faux leather ear piece cushions, this is an on-ear type of headset. The headband can be extended by up to 21mm on each side while each ear piece has a few degrees of up/down adjustment to help ensure a more comfortable fit for different head sizes and ear shapes. Each ear piece is hinged so that it can be folded inwards to reduce the size of the device when it is being packed away in the supplied Neoprene bag.
One of the first things I tend to look for with a headset is the presence of "L" and "R" indicators to make sure I position the unit correctly for the best audio experience. It took me quite a while to locate this information on the Headpods. It was tucked away on the inside of the headband just above each ear piece and had been integrated into what looked like a random pattern of grey dots. Fortunately there is an easier way of identifying the right ear piece from the left ear piece. All the various control options, plus the micro USB port for charging this headset, are on the right ear piece.
Charging the headset, using the supplied micro-to-standard USB lead, can take up to three hours which should result in around eight hours of playback or should that be payback. In fact I was able to get over 12 hours of use from a single charge. The same port is used when you need to use this headset with a device that does not support Bluetooth. As mentioned earlier you get an audio cable in the package.
Unlike most audio cables which have a 2.5 or 3.5mm jack plug at each end of the cable, the one supplied with the Wireless Headpods has a 3.5mm jack plug at one end for attaching to the MP3 or whatever device and a micro USB plug at the other end. Other BOOMPOD products use a similar technique for use with an AUX connection. It does mean that you will not be able to simultaneously charge the headset while listening to music from an MP3 player.
The Wireless Headpods headset does not appear to have a cut-out switch whereby either the Bluetooth or audio cable stream will have priority when both are delivering their content. The headset will deliver both streams simultaneously. It may seem as if Bluetooth might have priority but this is more a case of the Bluetooth stream being delivered initially at a higher volume level. Reduce the audio level from the Bluetooth stream and turn up the audio cable stream and you will be able to hear both through the headset.
Earlier I mentioned that the right ear piece housed the unit's various controls. A centrally positioned button provides multiple options. Basically it is the on/off switch but it can also indicate Bluetooth pairing and connection status signals. You can also use this central button to accept and end calls if the headset is linked to a smartphone with the music being stopped and then restarted appropriately at the start and end of the call. A built-in microphone is provided for use when making calls. Situated around this central button are options to raise and lower the volume level plus cycle forwards and backwards through tracks. Needless to say, these controls only apply when Bluetooth is providing the music.
The Wireless Headpods product features twin drivers that deliver a reasonable audio quality from 40mm speakers. For some reason I found it more comfortable to wear this headset back-to-front – that is with the left ear piece on the right ear and the right ear piece on my left ear. The BOOMPODS Wireless Headpods product is priced at £69.99.