Boombero Wireless Speaker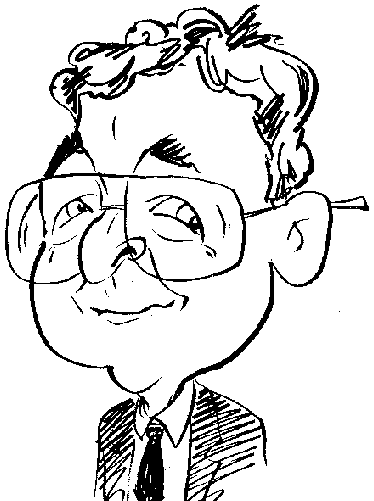 Review controls
This is one of those occasions when I found it easier to source a product from a retailer rather than the manufacturer. Thanks to Gizoo for supplying this Oregon Scientific speaker.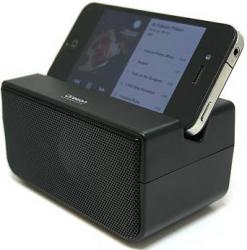 click image to enlarge
Mobile devices (smartphones, tablets and the like) are generally considered to be for personal use. However there are times when you may wish to share their features with others. A prime example of this type of interaction is the sharing of music with a group of friends. While the mobile device's built-in speakers may be fine for a single user, with or without a headset, they could struggle when delivering output to a larger audience.
Adding external speaker capability is an obvious solution to this problem. Generally speakers used for this purpose make use of Bluetooth technology which does require the speaker and mobile device to undergo a pairing process. Recent development has produced an alternative solution with the arrival of NearFA™ technology (not to be confused with NFC). This NearFA wireless technology allows mobile devices to transmit sound to an amplified speaker through touch thus making it a no-brainer solution that is both easy to set up and is low on power consumption. You should simply need to place your mobile device on top of the NearFA speaker for its audio output to be magnified.
One product that makes use of NearFA technology is the Boombero Wireless Speaker developed by Oregon Scientific. The Boombero product is available in either black or white from http://www.gizoo.co.uk priced at £29.95. My review sample, which has been supplied by Gizoo, is the black version of the product.
The Boombero has a basic rectangular shape enhanced with rounded corners. The unit has dimensions of 115 x 60 x 60mm (W x H x D) and is light enough to be slotted into a pocket without causing any inconvenience. A front-mounted grill covers the 50mm speaker unit delivering 3W of output. Positioned on the base of the unit is a battery compartment for the supplied three AA batteries. There is also an option for using mains power via a micro USB port on the rear of the Boombero. However you will need to provide the USB lead and power adapter as these items are not included as part of the product. You do get a 3.5mm jack audio lead for linking devices, which rely on headset use for their audio output, to a socket on the rear of the Boombero.
Running along the top of this NearFA device is a 17mm deep channel that can be used if you wish your mobile device to stand upright rather than be laid flat on the speaker. Testing a variety of devices, I found that a degree of experimentation, regarding the positioning of the mobile device, was required to produce the promised sound amplification. Whether the mobile device was stood upright or laid flat, I found that I needed to slightly adjust the mobile's position before the connection would kick in and provide the enhanced output. This output was not just limited to sound amplification but it could also add a more rounded feel to the audio being delivered.
Generally I found that the best position was for the mobile device to be laid flat at an approximate 10 degree angle to the Boombero. A blue LED light on the front of the unit indicates when power is on and a link had been made with the audio device providing the audio. As the Boombero has no volume control, you will need to use this feature on your mobile device to make any necessary adjustments.
As mentioned earlier, there is an option to power this device direct from the mains. When this route is being used then the battery power will be disabled. Battery power will also be turned off when the Boombero can not detect an audio signal from a mobile device. You should get around 16 hours of power from a single set of batteries.
I have tested the Boombero with a number of mobile devices. These have mainly been of the Android persuasion but also included an iPod Touch. I have also used the Boombero with an iPod Classic but this device required the use of the supplied audio lead for the transfer of the audio output.