Wireless Image Transfer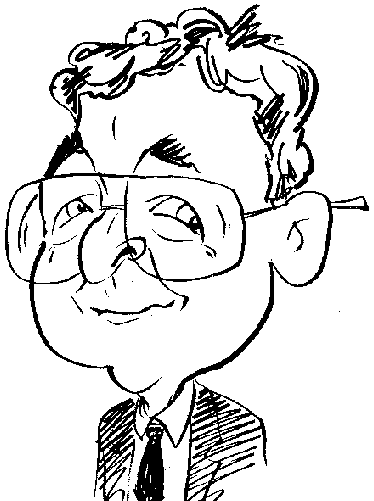 Review controls
While it wasn't on my schedule for forthcoming reviews, I did not need to think twice when offered the opportunity to review a Toshiba FlashAir™ Card by the company's PR Agency.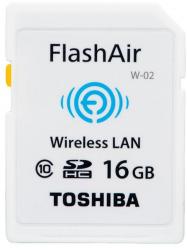 click image to enlarge
For those not familiar with FlashAir™ and its capabilities, I should explain that this technology combines the flash memory normally resident on an SD card with a wireless LAN chipset plus an antenna to facilitate wireless communication between connected devices. This hybrid construction allows data stored on the card to be accessed wirelessly by other devices without the need of a physical connection.
As part of its core functionality, the FlashAir™ SD card creates a wireless LAN (WLAN) Access Point (AP). This AP can then be used by any other device, such as a smartphone or tablet, which supports WLAN functionality in order to create a direct communication channel over which the data can flow. The inclusion of a HTML Server function within FlashAir™ allows the data on the card to be accessed using a browser. Selected content can then be saved on the device hosting the browser session.
WPA2 security is available. This feature is turned on by default and requires the entry of a password. The default password can be changed with the new version containing a minimum of eight characters.
Toshiba has added to its range of next-generation FlashAir™ products with the release of a 32GB wireless LAN SD card. Distinctively white in colour, this card can link to various devices and allow its content to be accessed via a wireless link it sets up automatically.
The Toshiba FlashAir™ Wireless LAN SDHC card is fully compliant with the SD standard and can be used with any digital camera that is SDHC aware. You simply need to insert the card into the appropriate compartment on your camera instead of a more basic SD card. Once the camera is switched on then the card will automatically fire up its WLAN functionality with its own AP setting.
You can then link your smartphone or tablet to the FlashAir™ card via the WiFi option on your handset and enter the default password. As the FlashAir™ card automatically turns off the wireless LAN functionality if no connection is made within five minutes, the linking process needs to be carried in within this time limit. If you are not quick enough then you will need to turn off and start the camera in order to reactivate the wireless LAN functionality. It is also helpful if you set the camera's automatic shut down feature to the longest possible setting so that the connection process is not interrupted by the camera turning itself off.
Once the connection has been established then firing up the browser on your smartphone or tablet should automatically take you to http://flashair/ so that you can change the default password. You can then view the content on the FlashAir™ card. There is a choice of content displayed as thumbnails or a file list. A basic slideshow option is available and you can download selected content to your smartphone or tablet for further editing.
Setting up this product is relatively straightforward as can be seen from the steps I have listed. However the process could have been made far easier. The only documentation supplied with this product is a folded A3 sheet of paper covered with instructions in various languages. In order to get all this information in the space available, Toshiba has opted to use a font size that had me scrambling around looking for a magnifying glass to make the text readable. Fortunately, to avoid possible eye-strain, there is a downloadable version of the manual available as a Zip file from http://www.toshiba-components.com/FlashAir/faq.html.
| | |
| --- | --- |
| Product | Toshiba FlashAir™ Wireless LAN SDHC |
| Capacity | 32GB |
| Speed Class | Class 10 |
| Compliant Standard | SD Memory Card Standard Ver. 4.00 |
| Wireless LAN Standard | IEEE802.11 b/g/n |
| Wireless LAN Security | WEP, TKIP, AES (WPA, WPA2) |
| Devices | Devices compatible with SDHC Memory Card |
| Browser | All common browsers including Internet Explorer and Safari |
| Applicable Formats | Various data formats (e.g. .jpg, .mpg, .raw etc.) |
| Power Supply Voltage | 2-7 – 3.6V |
| Exterior Dimensions | 32.0mm(L) x 24.0mm(W) x 2.1mm(H) |
| Weight | Approx. 2g |
The 32GB version of this FlashAir™ card is expected to be available for around £60. While more expensive than a standard SD card, the extra functionality does make it a worthwhile purchase especially if you regularly capture images.