Tap & Play Speakers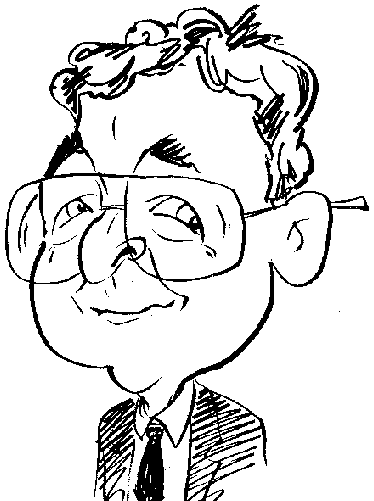 Review controls
As part of its Signature Series of audio products, Creative has released the T30 Wireless speaker system. The T30 is a 2.0 speaker system consisting of left and right satellite units that offer support for Bluetooth 3.0 connectivity with NFC (Near Field Communication) technology.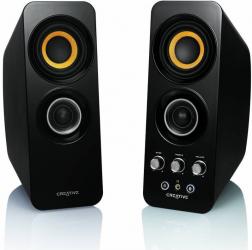 click image to enlarge
Along with the two satellite speakers, this T30 kit contains a two-piece mains power lead that gives you a 2.6m of positioning play when the two elements are joined together. You also get a 2m audio lead, for when Bluetooth is not supported, and an adapter should you prefer using a RCA type dual connection. Various items of documentation cover set-up and safety issues plus a €10 EMUSIC card and a voucher for a free audio book.
Combining a colour scheme that mixes together elements of matte and lacquered black, the two satellite speakers are of the upright variety with rounded corners and a top that slopes downward towards the back. There should be no confusion over which satellite sits on the left or right as they are a number of obvious differences between the two units but first the similarities.
Dimensions for the two satellite speakers are 234 x 87 x 155mm. Each satellite speaker features a visible dedicated woven glass fibre cone driver delivering audio from the top front of the speaker and a visible dedicated silk dome tweeter positioned just below it. Located at the top of each speaker is a port tube that provides the bass output and can also double as a means of picking up the speaker to help move it to another location. This port uses BasXport technology which works to a degree in attempting to simulate bass output without the need of a subwoofer.
The right satellite speaker also features three control knobs plus buttons for on/off and Bluetooth activation. There is also a 3.5mm jack socket for attaching a set of headphones. The three control knobs cover bass, treble and volume level adjustment. Switching to the rear of the right satellite speaker reveals sockets for mains power input, linking to the left satellite speaker and an AUX port for attaching an audio device that does not support Bluetooth. The addition of these elements goes some way towards explaining why the right satellite weighs in at 987g while the left satellite tips the scales at 843g.
By comparison the left satellite speaker is almost bereft of additional features. Apart from the permanently attached lead for linking to the right satellite speaker, the left speaker sole functionality is to provide audio output. The linking lead attached to the left speaker measures 1.5m which should allow for a reasonable separation between the two speakers for stereo output.
Setting up this speaker system could not be easier with illustrated instructions being provided if you should need such assistance – in most cases this should not be necessary. The length of the provided leads should ensure there should be no difficulty in positioning the two satellite speakers to suit reasonable sized rooms where these speakers will be used.
Power is turned on by the button positioned on the left at the base of the right speaker. The clearly marked Bluetooth button needs to be held depressed for three seconds in order to activate this feature. A vocal announcement will indicate when this system is ready and willing to pair with an appropriate device in the usual manner with no password being required. You can then direct your audio output from your Bluetooth device to the T30 speaker system.
As mentioned earlier the T30 speaker system supports NFC technology. This is described as a Tap & Play operation. You just need to tap your NFC aware and activate device on the T30 speaker for a Bluetooth connection to be set up and the audio delivered to the Creative system. However the Tap does need to be applied to the right speaker as tapping the left speaker will have no affect.
Whether using Bluetooth or the AUX connection, audio quality is of a reasonable standard with a volume level suitable for a small to medium sized room. The satellite speakers are stylish enough not to look out of place in an office or home environment. Pricing for the T30 Wireless Speaker System has been set at £99.99.