Linksys X3000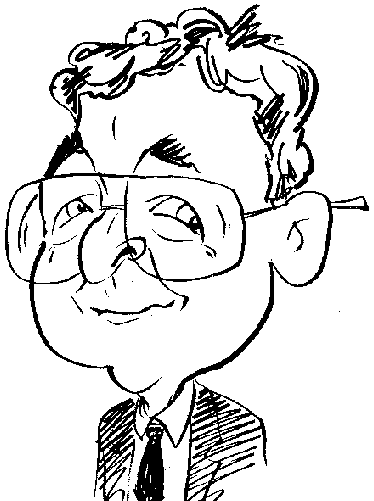 Adding to its range of router products, Cisco has released the X3000 which provides modem and wireless functionality.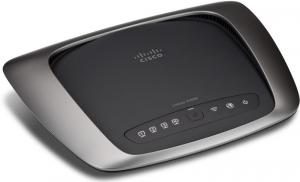 click image to enlarge
While looks may not be everything (as I tell myself every time I look in the mirror), they can give you a reassuring feeling as you unpack a new product such as the subject of this next review which is the modem router sitting on my workspace. This is the Linksys X300 which provides ADSL 2+ modem capability and a 2.4GHz wireless connectivity with support for 802.11b/g/n WiFi.
The X3000 certainly does have an attractive appearance with its founded corners. Similar in size (205 x 163 x 35mm (W x D x H)) to the Linksys E2000 reviewed not so long ago, this platter-shaped product combines a matt silver frame mounted around a sunken matt black central area displaying the Cisco (Linksys's parent company) logo, various status LEDs and a single button. Located at the rear of this modem router are connection sockets for DSL, cable, four Ethernet Gigabit (10/100/1000), USB and power plus an on/off switch. Bundled with the modem are Ethernet (not too keen on the yellow colour), telephone and power leads plus an ADSL micro filter. You also get a CD containing set-up software and resources.
Setting up this kit is handled by the Cisco Connect software. Once the CD is inserted into your main computer system's optical drive, the software will lead you through the various steps required to set up and configure this product. You can opt for the X3000 to act as a modem router or just as a router. I should imagine that most users, myself included, will go for the former option in order to make the maximum use of this kit.
Once this decision has been made, you will be led through the process of connecting the power lead and the telephone line connection if you have gone for the modem option. Next you will need to attach the Ethernet cable linking the modem router to your main computer. Animated sequences can be viewed to help when making these connections.
While the software can breeze through the actual network details without any additional user input, you do need to get more involved when connecting to the Internet is the focus of attention. Information will be required regarding your region (a pick list of various countries), ISP (Internet Service Provider), DSL setting and Internet connection type. Your ISP should be able to help if you do not have the last two pieces of information to hand. The whole process does tend to take several minutes to complete. Finally you will be supplied with a router identifier (SSID) that is both picturesque and easily remembered such as PinkPenguin and one of those random character passwords. Both these items can be changed immediately or later from the Router settings option.
At the conclusion of the set-up process, you will be presented with a menu of tools categorised as Computer & devices, Parental control, Guest account and Router settings. When adding new components to the network you need to access the Computers & devices section of this menu. In the case of wireless printers and other devices, such as a media player, then it is just a matter of directing the device to search for the network and entering the appropriate password. If, however, you are adding another computer then you will need to use an Easy Setup Key. This tool will be automatically created for you by the Cisco Connect software and stored on a flash drive. You can use this flash drive on any computer you wish to add to the network
The Cisco Connect software will also allow you to set up Parental Guidance control for the younger members of the family. A guest account can be created for those you wish to have limited access to the network and its functionality. As mentioned previously you can also make changes to the SSID and password using the Router settings option.
Although there is a suggested 300Mbps transfer speed for this device, you should not expect to come close to that figure. The actual speed you get will be affected by the distance between devices. I was able to achieve speeds that varied between 22Mbps and 70Mbps over different distances. I was pleased to note that there was no dropping of my Internet connection – a problem I have encountered in the past with another modem router.
The Linksys X3000 is a stylish looking device. It is not the most feature rich modem router but does carry out is designated tasks with the minimum of fuss and in a manner that should not disappoint. Cisco has priced this produce at £109.99.
http://homestore.cisco.eu/store/ciscoeu/en_IE/pd/productID.241269600