Phones from Amplicomm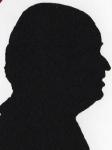 Both of the phones I am looking at here are designed for those with a hearing impairment, before you think this is not you, just think does anyone complain your TV is up too loud, do you often have to ask people to repeat what they are saying?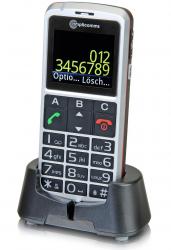 click image to enlarge
I was standing on my patio recently talking to a friend who said is that your phone, it was and yet I never heard it ring.
PowerTel M8000
This is a standard phone with keys and a small 3.5x3cm screen, however everything is big, the keys, the colours and most of all the sound.
It is 12.5x5x1.5cm and weights 395 grams.
Below the screen all the buttons are backlit for around 35seconds easily long enough to find what you are looking for even for someone with slow responses.
A total of 19 big keys, the top line is A, B and C for stored numbers, the next line Green answer, up and down arrows to scroll through the menus and Red end call. The final four lines of three buttons are the 1 to 0 buttons.
The left side of the phone has volume up and down buttons with the earbud jack below this, the top has micro USB socket for charging. The right side has a sound up and down and quick camera access.
The rear camera is 2MP but enough for quick shots.
The text on the screen is large and easy to read, the sound is high at 90dB and a warning is displayed each time you switch on.
The Amplicomms PowerTel M8000 is available from the first link below for £87.99 with free delivery.
http://www.amazon.co.uk/gp/product/B00I51EO8U?ie=UTF8&tag=gadge0a-21&linkCode=as2&camp=1634
http://www.amplicomms.com/index.php?en_powertel-m8000
PowerTel M9000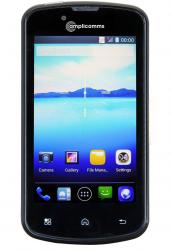 click image to enlarge
For those that are worried it looks like a normal Smartphone. It runs a recent version of Android (4.4.2) and anyone holding it would not have any apparent disability.
The Home screen does have larger icons and there is a sound boost feature automatically implemented so either the ring volume or vibration level is much greater than a standard phone.
The on/off button is on the top while the volume adjustment is on the right side as is the micro USB socket for charging. The 3.5mm earbud socket is on the base.
The rear has a quite respectable 5MP camera and an SOS button which could enable some with disabilities to keep their independence yet summon help quickly when required. You also have a VGA camera on the front for selfies or Skype etc.
The viewable screen is 8.6x5.3cm this is described as 4inches the diagonal imperial measurement.
This is a 3G phone fitted with a 1.2GHz dual core processor.
Remove the back to insert your SIM or SIMs as this has the ability to support the latest option of one SIM for some purposes with another for others. If for instance you travel abroad a lot you could have a SIM registed in that country to save money on calls. Alternatively it could be one SIM for calls and another for data. There is also a Micro SD Card port.
The stated volume for calls is 40dB and a ring volume of 90dB. It also features a spoken name for phone callers extremely useful for those whose sight is very poor.
Unlike early phones of this type it has Wi-Fi and Bluetooth.
The Amplomms PowerTel M9000 is available from the first link below for £135.97 with free delivery.
http://www.amazon.co.uk/gp/product/B00I51EQPG?ie=UTF8&tag=gadge0a-21&linkCode=as2&camp=1634