Doro PhoneEasy 508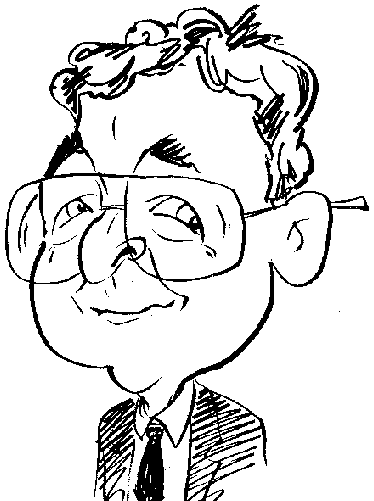 Review controls
Around a year has passed since I last looked at a Doro handset. This latest handset has cut back of features and has a reduced price tag.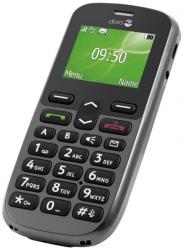 click image to enlarge
The Doro PhoneEasy 508 is a new addition to the Doro family of easy to use handsets. Designed for the more elderly members of society, this candy bar style of mobile phone is available in a choice of black, white or graphite. With its plastic casing, dimensions of 118 x 53 x 13mm (H x W x D) and a weight of 81g (including rechargeable battery pack), this handset can easily be slipped into a pocket or bag without causing an unsightly bulge.
As usual with a Doro handset, the 508's front face is divided into three areas. The top area houses a 28 x 35mm (H x W) colour screen with a resolution of 128 x 160 pixels that can display normal or large size text. Positioned just below the screen is an arrangement of control keys. Here you will find the left and right soft keys, call accept and reject/end buttons, navigation up and down through menu options, two speed dial buttons plus keys to activate the message feature and turn on/off a small torch. Finally, the third section is made up of a standard 4 x 3 alphanumeric telephonic keypad. All the keys are of the large style for easy use.
Located on the right side of the handset are connection points for a micro USB lead for charging purposes and a 3.5mm jack socket for attaching a headset which is not part of the standard package. An LED torch is positioned on the top of the unit while the base has a lanyard connection feature and what looks like connection points for use with a docking station. However, like the lack of a headset, the PhoneEasy 508 does not come with its own lanyard or docking station. I presume these omissions are down to a cost issue especially with this handset being aimed at the budget end of the market with is price of £19.95 on a pay-as-you-go basis.
Not surprisingly, with its price point, the PhoneEasy 508 does not have a camera feature. However it does still retain the useful rear-mounted Assistance button that can be used in the event of an emergency. In such an instance the Assistance button will call a predefined list of numbers with a call for help. This feature can be activated by holding down its button for three seconds or pressing it twice within a second. The rear of the handset also features a removable cover giving access to the 3.7v 800mAh rechargeable Li-ion battery and slot for inserting a standard sized SIM card.
Arriving with the battery pack that is partially charged, you can get right down to setting up this handset. When first powered up this handset with a three second depress of the red button, you will be faced with a set-up wizard. This process will cover selecting the appropriate language, setting the time and date plus choosing the ringtone from a choice of four with various volume levels and opt for either normal or large style text. Other settings include selecting the wallpaper to be used, turning off features not needed such as the torch, FM radio and Organizer plus adjusting the screen brightness and what will appear on the Idle display screen.
The PhoneEasy 508 supports a number of what have become fairly standard features of a mobile phone. It has a phonebook which can store the details of 100 contacts with each having three numbers designated as mobile, home or office. Text messages can be created and sent either to contacts in your phonebook or entered manually. The handset will keep a record of the last 20 received, missed and dialled calls. As mentioned earlier, you can set up two speed dial numbers and assign them to either of the two dedicated buttons. An alarm can be set to be activated at a specified time as a one-off operation or repeated on selected days. Other features include an Organizer, Calculator and FM radio although the latter feature requires a headset lead, to act as an aerial, which is not included as part of the package.
A fully charged battery should give up to 14 hours talk time and 370 hours on standby although these figures could be reduced if you have turned on the Bluetooth 3.0 feature. As its price point of £19.95 (pay-as-you-go), the PhoneEasy 508 is an economic proposition that should appeal to those looking for a basic handset that forgoes the various bells and whistles found on many other units. Minimal documentation is included in the box along with a micro USB power lead.
http://www.doro.co.uk/Products/Mobile-phones-and-accessories/Doro-PhoneEasy-508-UK/