Prestigio PAP7600 Dual SIM Phone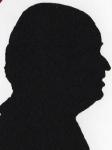 Review controls
A dual SIM Android phone almost as large as a Tablet could be the solution to solve a multitude of problems to suit a range of users. This offering from Prestigio gives a large clear screen as well as letting you choose how to communicate.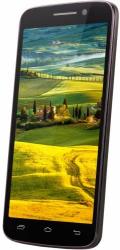 click image to enlarge
It comes with a fitted flip case that blanks the screen when closed. It weights 260grams (including case) and it is 16.5x10.5x1cm.
It has speakers front and back, the front one is at the top above the screen to the left of the front facing 'selfie' camera. The rear one is at the base of the back, both have cut outs in the case so they can be clearly heard. The other cut out is for the higher capacity rear facing camera. Which has an LED flash fitted just below the lens, this also acts as a torch when required and it is controlled by one of the Apps automatically installed on first use. There are around twenty other optional ones which you select from a list at anytime to download and install some of these would normally be chargeable but here all these Apps are free.
The viewable screen is 13x7.5cm which gives the notional diagonal imperial measurement of 6inches. The screen resolution is 1280x720. In terms of lines of text visible I got 33 lines when reading emails and I am sure younger eyes could view even more in a smaller font.
The processor is a Quad Core 1.5GHz offering. The cameras are 8MP on the front and 13MP on the rear.
The version of Android supplied is 4.2.1. You can fit a micro SD card and it also supports USB storage which means items like Kingstons 32GB Data Traveller microDuo OTG (On The Go) drive can be fitted to the micro USB slot that is in the top of the phone next to the only other external socket the 3.5mm headphone or earbud, a set of earbuds are supplied.
The three non screen controls are the on/off button and volume up and down buttons which are all mounted on the inside of the hinge of the flip case. This at first seemed strange but in a way it does protect them from accidentally being touched or implemented when in a pocket.
As stated this is a dual SIM phone and as regular readers will know I have a data only standard size SIM which fits in slot one, while a micro SIM sits in slot two and is used for phone calls these do not need to be for the same company so as an example one could be a SIM from a foreign country that you travel to a lot.
There is an extra option in Settings SIM Management where you select which SIM does which job. In my case voice calls are one operator and video call, messaging and data connection the other. This is simple to setup and just as simple to change.
The back of the unit comes off with a little persuasion from a fingernail and you have the battery and above that the full size SIM slot, the micro SIM slot and the Micro SD card slot. The two SIMs fit in different directions but it is marked.
You have access to all the Google Play Store and I downloaded several Apps that help me with daily journeys like Bus Times, Train Times and one of the already installed ones ES File Explorer that I have found essential to make use of the OTG mentioned above.
A full office suite is provided so your Word Processing and Spreadsheet viewing and amending should be possible. I full recharge takes just 150 minutes.
Being a larger screen means the onscreen keyboard is a little larger which works well with my stubby (some would say fat) fingers.
Images taken both with the rear and front cameras worked well as did another downloaded Free App from Cyberlink that was being tested at the time a review of that will follow very soon and it proves this camera takes a decent 'selfie' mind you a 8MP camera should. You also have NFC support that even some phones running later versions of Android do not have.
The Prestigio PAP7600 Duo is available from the link below for £215 this sold SIM free.