Doro Phones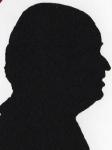 Review controls
Here I am looking at two different Doro phones. Doro are a company that started in land line phones and soon found their niche in supplying mobile phones for the hard or hearing and or those with limited sight at a reasonable price.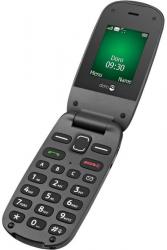 click image to enlarge
Doro PhoneEasy 606
This is a small flip open phone and simple to use. It is 10x5x2cm when closed, flip it open to show the keypad and screen and the length becomes 19cm, it weights less than 100grams.
Once you have inserted your SIM and the battery run the Setup Wizard and the seven things include setting time and date, ringtone, volume level and text size, total time less than three minutes.
Next if you are setting things up for a less able person enter three sets of numbers for people to contact with one button push, these could be family, friends or neighbours.
There is another form on the phone with details which is called ICE this can be read quickly by ambulance staff with details which can include medication details, this can save giving drugs that may cause an allergic reaction or worse.
The phone has a 4x3.2 seven line easy to read display.
There are twenty two well-marked buttons on the display each numeral occupies a 1.5x1cm space so even someone with very poor sight should be able to make out the correct numeral and even with less than steady fingers hit the appropriate button.
There are just two connections a micro USB for charging and a 3.5mm jack plug for the supplied earbuds.
There is a phonebook ideal for those unable to remember long numbers, Messages so texts can be received and sent. A Call Log to remind those whose memory is less than perfect. An Alarm for Reminders. An Organiser to remind him/her or Appointments. An FM Radio that works via the earbuds. Finally there are other Settings not covered by the Wizard that allow settings of various colour combinations such as yellow on blue that may look garish to someone with normal sight but these have been proved to be the colours that show up best to those with little vision.
This is a nice simple easy to setup and use phone that can allow someone to keep their independence longer.
The Doro PhoneEasy 606 is available from the link below for £44.99 SIM and delivery free.
http://www.amazon.co.uk/gp/product/B00DVIC82G?ie=UTF8&tag=gadge0a-21&linkCode=as2&camp=1634
Doro PhoneEasy 621
A more modern look and feel than the unit above but still with all the features suitable for someone with limited sight or hearing.
This unit has a camera that can take both still image and video images.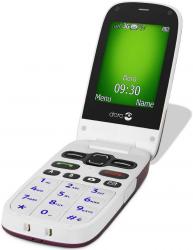 click image to enlarge
Start in the same way by inserting your SIM and the battery then run through the Start Up Wizard (found under Settings>General this will set most things up and it took around three minutes to complete and this includes the display options that were not included under this option with the unit above.
It is 10x5x1.5cm when closed and the length increases to 19cm when flipped open. The screen is 5x3.7cm an even brighter than the 606.
A total of twenty two buttons with two frequent numbers as the camera takes the third spot. The numerals are slightly domed so even a blind person should be able to feel their way through dialling a number.
On first setup fill in the all important ICE (In Case of Emergency) details and don't forget to enter medication and any allergies as this can be vital if the user is unable to respond.
The normal DORO emergency button is on the back of the phone so the user does not even need to open the phone to call assistance.
The micro USB and 3.5mm jack are on the left side with volume up and down on the right.
This unit is also supplied with a drop in dock suitable for those who find it hard to fit the USB lead to initiate phone charging.
While I have described everything required to setup the unit all DORO phones come with an easy to read manual with decent sized print that can remind the user how to do something like changing a phone number
for an emergency contact as people to contact do change or they may change their phone number.
The Doro PhoneEasy 621 is available from the link below for £99 with free delivery.
http://www.amazon.co.uk/gp/product/B00D49H8SQ?ie=UTF8&tag=gadge0a-21&linkCode=as2&camp=1634
Doro do a large number of phones designed to suit all sorts of disabilities.