Vodafone Smart Mini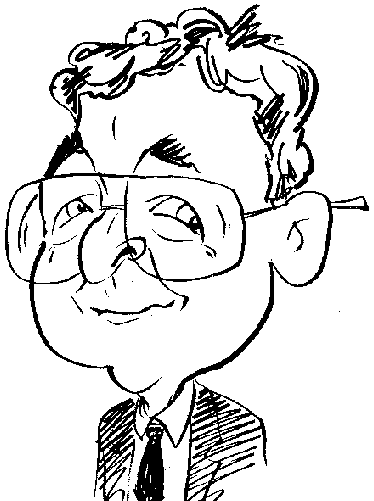 Review controls
Joining the Vodafone Smart family of handsets is the Smart Mini. This baby of the family is firmly entrenched in the budget market price category. This model is available for around £50 on a Pay as you Go (PAYG) basic. There is a choice of white, pink or black colour schemes with my review sample, supplied by Vodafone, being of the latter hue.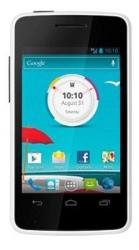 click image to enlarge
With dimensions of 115 x 62.3 x 12.2mm (H x W x D), the Vodafone Smart Mini has a solid appearance as its weight of 118g weights helps confirm. Dominating the front of the handset is a 3.5-inch screen that delivers a resolution of 320 x 480 pixels. Alright this is not the high definition that high priced models offer but the screen is easily readable. The familiar Back, Home and Multi-task capacitive buttons are arranged across the bottom of the screen.
The almost flush to the body on/off button sits on the top of the unit along with a 3.5mm socket for attaching a headset. On the left of the handset is a micro USB port for battery charging and connecting to a computer plus a volume rocker. An appropriate lead is provided for the USB connection. A 3MP camera is located on the rear of the unit but this photographic feature does not include a flash to assist with image capture in dark environments. While this unit could not be regarded as sexy in appearance, it can perform a reasonable service.
Powered by a 1GHz processor, this smartphone runs Android Jelly Bean 4.1. While the unit's boot up sequence is not particularly quick, it is fairly standard for a device such as this. A four or five second depress of the power button will be required to start the process and a further 39 seconds is taken up before you arrive at a Home screen. This is a familiar Android style set up with a time piece and icons for the Play Store, Maps, Email, Vodafone additions plus the usual search bar. Running across the bottom of this screen are shortcuts for phone, contacts, applications, messaging and browser features.
You can personalise the Home screen in various ways. A number of different wallpapers are provided including live wallpapers such as the one I opted to go with as clouds drifted across the screen. You can add, delete and reposition shortcuts and widgets to suit your style of working by using the screen's touch capability and dragging screen furniture where you will.
As with the Vodafone Smart III product reviewed recently, this Mini model offers the user just over 2GB of available storage once the operating system has taken up its quota of memory. There is support for increasing available memory through the use of an SD memory card of up 32GB of capacity. The memory card slot is tucked away in the battery compartment which is accessed by removing the unit's back cover – a fingernail of reasonable length helps carry out this task. You will also need to remove the battery in order to slot in the memory card.
Although not featuring the speed of more powerful handsets, the Smart Mini is not exactly a tortoise in this respect. Scrolling is fine while web pages tend to load at a reasonable rate. Due to the size of the screen, you will need to indulge in a fair amount of scrolling and zooming in to access the information you want but then this handset, after all, is a budget model and you get what you pay for.
The Smart Mini possesses a single camera mounted on the rear. This 2MP camera has to be activated from its icon as there is no dedicated camera button. You can capture still images, video clips and panoramic scenes. An on-screen slider bar allows you to adjust the zoom level prior to carrying out any captures.
As usual there is a standard on-screen keyboard which I struggled to achieve a reasonable level of accuracy. Part of my problem could be put down to the small screen size which also affected movie viewing. The screen is fine for short clips but I would not recommend it for longer sessions even though the handset was able to handle streamed content from an external source. For most eventualities I found that I needed the volume level to be turned up to maximum and accept a rather tinny output.
If you are looking for an inexpensive smartphone that can handle most tasks without too much trouble then the Vodafone Smart Mini could fit the bill. It may not be the smartest, fastest or best looking handset available but it is not going to break the bank or let you down.
http://shop.vodafone.co.uk/shop/mobile-phone/vodafone-smart-mini-white