An Outdoor Doro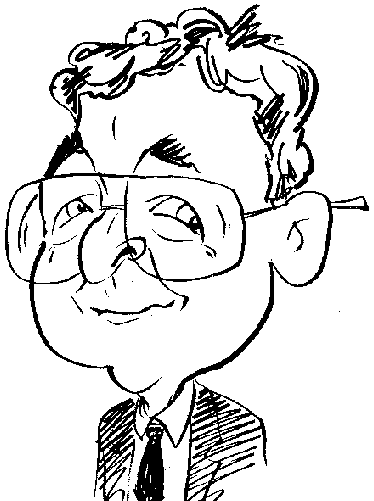 Review controls
Branching out from its normal target market of the older generation, Doro's latest handset is aimed at those working and enjoying the outdoors.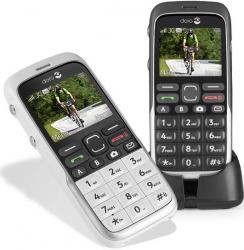 click image to enlarge
Described as an easy-to-use durable unit for a user who enjoys an outdoor lifestyle, the Doro PhoneEasy 520X is a 3G candy-bar style of handset. Predominately black in colour, with a silver trim running around the front face, my review sample of the 520X has dimensions of 118 x 53 x 13 mm (H x W x D) and a weight of 95g (including the battery pack).
As you would expect with a Doro handset, the telephonic keypad uses large style buttons with clear, easily readable alphanumeric labels in a 4 x 3 layout. Positioned above this keypad are two speed dial buttons plus camera and SMS shortcut keys along with the standard Doro arrangement of call, end, left, right and menu navigation options. Taking up the rest of the handset's fascia is a 4 x 3 cm colour LCD screen featuring Doro's familiar style of normal or large text with chunky icons.
The left side of the handset contains slightly raised silver buttons for adjusting the volume level while another silver button on the right enables the user to activate the built-in torch facility. As the torch will drain the battery very quickly when left on, there are options to set an automatic turn off after 1 or 2 minutes of use rather than have no time limit.
The right side of the handset also features a microUSB port for recharging the unit's internal battery. You can either opt for a direct link to a charging source or via the supplied docking station using the micro-to-standard USB lead and three-pin plug that are included in the box. You can use this supplied USB lead to link the 520X to a computer as you drag & drop content in either direction.
Lanyard connections will be found at the base of the unit while a socket for a headset connection is at the top of the handset. I was pleased to note that Doro is now using the more commonly accepted standard of a 3.5mm jack plug rather than the 2.5 mm seen in some of the company's earlier models. You can now use your favourite headset with this phone. An appropriate message is flashed up on the screen whenever the headset jack is inserted or removed from the socket.
Located on the rear of this handset is a 3 megapixel camera and accompanying flash unit. As mentioned earlier, there is a dedicated camera button which activates the feature and also captures still images. Options are available to zoom in and out, adjust the EV/Light sensitivity plus send, delete or use any captured images. Saved images can be browsed using an Image Viewer feature. Captured images are of a reasonable standard.
When seeing the rear of the handset for the first time, I was pleased to see that the plastic covering plate was being held in positioned by a rotating screw button. This should, I thought, save on broken fingernails when trying to prise the cover off to gain access to the battery compartment. However turning this screw lock did require a great deal of effort before I was able to remove the cover. Once access had been gained I was able to insert a standard SIM, an optional memory card (microSD or MicroSDHC formats) to supplement the default 78MB of storage and the Li-ion 3.7v 800mAh battery pack.
Now this would not be a Doro phone if it did not have a built-in Assistance option. This emergency feature is activated from a button on the rear of the handset. This feature can automatically contact a predefined list of numbers with a call for help. It can be activated with a long or two short presses. There is also support for ICE (In Case of Emergency) feature.
The 520X phonebook can hold up to 300 entries with each one containing three numbers. There is support for call waiting and call information plus a speakerphone facility. Other features include Bluetooth 2.1, FM radio, alarm, organiser and calculator.
While this handset would not be the preferred choice of many when embarking on a night out on the town or when being flashed about to impress others, it would suit those with a hectic work-style such as a gardener or farmer. The unit's battery is rated at 350 hours on standby and 10 hours of talk time. Available in a choice of black, white or mocca, Doro has priced this unit at £130.
http://www.doro.co.uk/Products/Mobile-phones-and-accessories/Doro-PhoneEasy-520/