A Slider Walkman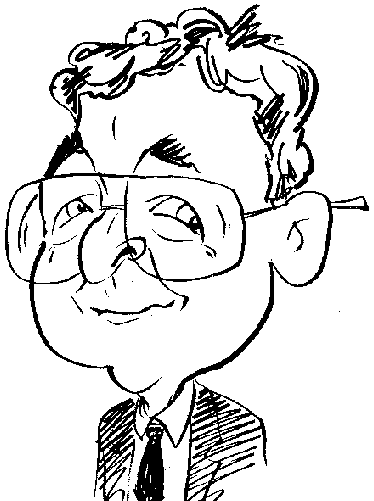 Review controls
Taking on the role of the company's first WiFi enabled Walkman handset is the Sony Ericsson W705 product.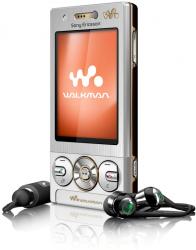 click image to enlarge
The Sony Ericsson W705 is a slider phone that weighs 98g. In its closed state the handset measures 95 x 48 x 14mm (H x W x D) with the height increasing to 128mm when slid open by a smooth movement under the control of your thumb. The review unit has a brushed metallic silver fascia with gold trimmings and a black back. A red version is available.
As you would expect, the front of the closed handset is dominated by a 2.5-inch screen. This screen is capable of providing a clear, sharp image in various lighting conditions and does have an automatic switching between portrait and landscape modes. Screen resolution is 320 x 240 pixels with 262k colours. However for many aspects and features of this handset, the automatic switching does not apply and when it does you could find that you are limited to turning the phone anti-clockwise to switch to landscape and clockwise to change back. This restriction does not apply to camera mode which allows for switching in either direction.
Running across the top of the screen are the speaker, video call camera and screen sensor light while three circular control pads are found beneath the screen. The left pad holds call, activity menu and a selection key with end/on/off, clear and a second selection key being housed on the right. The central pad provides the navigation and Walkman control features. Sliding the screen forward reveals a standard 3 x 4 alphanumeric key pad which, although a little on the cramped side, was manageable by my rather chubby fingers. A jog wheel control for volume and digital zoom adjustment and camera activation/capture key are positioned along the right side of the handset. A dedicated Walkman button is set flush to the top of the handset. The left side of the handset has the socket for charger, hands-free and USB connection. There is also a marker for the location of the memory card slot for the supplied 4GB Memory Stick Micro card to help supplement the 120MB of internal memory. However you do need to remove the handset's back cover in order to gain access to the card slot.


click image to enlarge
Located on the back of the handset is a 3.2 megapixel camera which can be set to handle 1/2/3 megapixel or VGA mode. You will need to keep the camera activation key depressed for a couple of seconds before the unit switches to camera mode. The digital zoom feature, mentioned earlier, only applies to VGA mode. Video capture, panorama, burst mode and settings for various lightning conditions are available along with options to improve an image with the Photo Fix feature. There are also options to pan and zoom in on a captured image and have geographical position data saved with a photo. For further editing of images and video clips, Sony Ericsson have included PhotoDJ™ and VideoDJ™ utilities.
Called up from the menu or activated via the dedicated Walkman key, you can listen to music, audio books and podcasts. The handset's built-in accelerometer facility allows you to switch between and shuffle tracks plus adjust volume level by shake control. This is a feature you will either love or hate and I tend to veer towards the latter. For those who prefer to have automated playlists created, there is the SensMe™ feature which can work on a mood or random setting criteria. You may disagree with some of the results but they can be interesting with an unusual slant. PlayNow™ and TrackID™ are included along with an FM radio facility using the supplied headset as an antenna.
Games have not been forgotten with the W705. Five games are supplied as standard with more available for purchase and downloading. One of the supplied games, Nitro Street Racer, uses the accelerometer feature to help steer a car over various courses. If you prefer exercise to gaming then this phone can count your steps when you go for a walk.
Connectivity is covered by WiFi (the first Walkman to do so), Bluetooth and USB. There is support for GSM / GPRS / EDGE 850/900/1800/1900 and UMTS/HSPA 900/2100. Battery life is rated at between 350-400 hours on standby and 4-10 hours talk time depending upon whether used for 2G or 3G operations. I expect this phone to be available for around £270 as a pay-as-you-go model.
http://www.sonyericsson.com/cws/products/mobilephones/overview/w705?lc=en&cc=gb