A Doro DECT Phone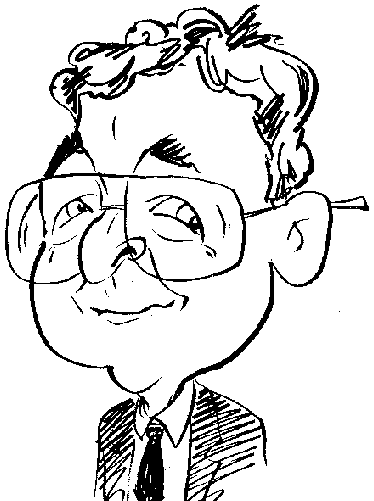 Over the past few months I have looked at a number of phones, mainly of the DECT variety, from Doro. As a result I am almost tempted to paraphrase a popular advert and say that Doro "makes an exceedingly wide range of phones" but perhaps not.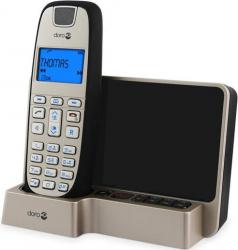 The latest Doro DECT phone to come under my gaze is the Form 35R model which combines a digital cordless phone with an answer machine. This two-piece unit, consisting of the handset and base station, has a sand-silver fascia with black backing. The handset measurements are 140 x 48 x 24mm (H x W x D) while the base unit's dimensions are 147 x 97 x 90mm (W x H x D). Leads are provided for mains power and telephone line connection.
Powered by two AA NiMH rechargeable batteries, the handset features a 20 x 35mm LCD screen capable of displaying up to 12 characters plus various icons. This screen will display various feedback information regarding time, date, phone numbers etc. However the display is not the best and I found it difficulty to read when the handset was sat on in its dock and even when held at different angles.
Positioned beneath this screen is an array of control and navigation buttons. These buttons cover selection, phone book, accept, end, recall, redial/down and missed call/up. A little lower down are the standard alphanumeric telephony buttons. Built into the handset is TrueSound technology that includes an additional acoustic chamber to provide a more natural sound experience.
The base station holds the buttons for standard answer machine tasks. You can play, stop, fast forward or rewind messages plus adjust the volume level up or down. You are also informed as to the number of messages being held on the machine. Unlike the handset's display, the message display is far clearer. Sitting alongside these controls is the recessed docking compartment for holding the handset when not in use. This also has the effect of recharging the handset's batteries.
A raised back-plate can be used to display a photo of your own choice. To use this facility you need to remove a covering plate. I found this task required a certain amount of force and the use of a sharp implement. Once it has been removed you can insert your photo which will then be held in place by a transparent plastic plate which is supplied with the product. It was noticeable than around one third of the photo was blocked by the handset when in its rest position which reduces the value of this feature somewhat.
This DECT phone can retain the last ten numbers called for redialling purposes while up to 50 entries can be stored in its phone book feature. With an appropriate account, this phone can store up to 20 caller IDs in memory. Five volume level settings are available for both the handset and speakerphone feature. There is also a choice of five monophonis and five polyphonic ring tones. You get 30 minutes of record time with this unit's answer machine module.
To help with energy conservation, this phone comes with ENERGY Star and Doro's own Eco Functionality rating, with the latter giving reduced power consumption in both operational and standby modes. When relying on battery power, rather than the mains, you should get up to 100 hours on standby and 10 hours of continuous talk time. The range between the handset and base station is rated at 50 meters indoors and 300 meters outdoors.
This DECT phone should appeal to those who like to give their telephonic devices a personal touch. Expect to pay in the region of £44 for the Doro Form 35R DECT Phone with answer machine but disappointing screen display.
http://www.doro.com//global/businessunit/dorohome/Product?c=1000&p=FORM%2035R