A Cordless Home Phone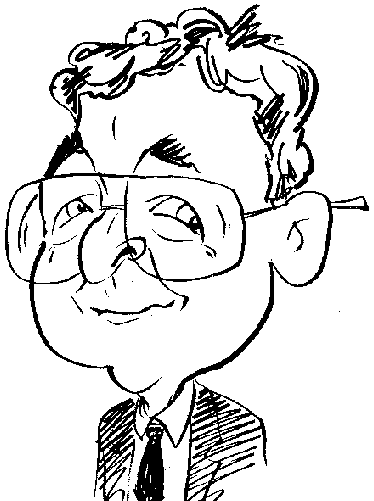 Fitting somewhere between a mobile phone and a landline, a new DECT phone is put to the test.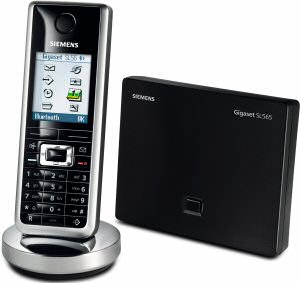 Why should mobile phones have sole access to all the tasty features that are currently available within the telephony sphere? Landlines have been around for far longer and, even now, hold the dominant position within the home - so maybe it is time for some of these usability features to make the transition from mobile to landline. One manufacturer that is obviously of the same opinion is Siemens as can be seen from the recent launch of its Gigaset series of cordless home phones. At the top end of this range is the Gigaset SL565 which is the subject of this review.
The Gigaset SL565 kit consists of a base station, recharger unit, DECT handset plus power and telephone leads. The base station, measuring 104 x 133 x 44mm (D x W x H) and constructed of lightweight, black plastic, feels rather flimsy. However appearance can be deceptive and my initial impressions were quickly superseded as I could ascertain no adverse affect whatsoever in the performance of this unit as it provided the link between the handset and a landline via a telephone wall socket.
The base station has a top mounted button for instigating the process for the automatic detection and registering of handsets. Up to six handsets can be registered with a single base station. There are sockets concealed on the base of the unit for attaching the supplied power and telephone leads. Depending upon your situation, the base station can be placed on any flat surface or be wall-mounted if you prefer.
Unlike the rather plain looking appearance of the base station, the recharger module, which also acts in the role of a docking station, is far more stylish. Circular in shape with a highly polished silver metallic top, the recharger has a permanently attached power lead. Positioned on top of the unit is a raised contact point onto which the handset can be slotted for recharging purposes. A full charge will take around ten hours. The User Guide recommends that after the initial charging, the handset is not replaced on the charger until the battery pack is fully discharged. On subsequent charging this advice can be ignored and the handset can be replaced after every call.
Adopting the candy bar style, the Gigaset handset is larger (131(L) x 47(W) x 23(D)mm) than the current batch of mobile phones yet is lightweight (111g) enough to encourage easy portability especially with the supplied belt clip attachment. Decked out in black with silver trim, the handset has a 1.5 inch, 65K colour screen. The layout of alphanumeric keypad, control/navigation key, and specific telephony keys are located beneath the screen and should be easily identifiable by anybody familiar with a mobile phone.
The general appearance of the Gigaset handset is not the only similarity with a mobile phone. There is support for Bluetooth; SMS functionality with up to four inboxes; vibrating alarms; an address book with up to 250 contacts; polyphonic ring tones; a date reminder with up to 30 appointments being stored; and email capability. All these various features and more can be access via an icon-based menu with a selection of screensavers including my current choice of a digital clock.
Lest you think this DECT phone is just a poor relation of its mobile cousin, Siemens has incorporated a number of other features into this product. The Gigaset SL565 contains a built-in digital answering machine. A pre-recorded announcement is provided but can be replaced by your own message with a maximum length of 170 seconds. Other user-definable settings include the delay before the answering machine automatically cuts in and the length of permitted message plus choose the recording quality from Standard, High and Excellent. Messages can be picked up and deleted from the handset or remotely from another phone. The amount of storage space will depend upon the chosen quality. Conference calls are supported and this handset can be used as a Walkie-Talkie in conjunction with other unit.
When used within a building the Gigaset SL 565 will have a range of 50 metres from its base station and this should increase to 300 metres outdoors. A full battery charge is good for 10 hours of talk-time or 200 hours on standby. During the review period the Gigaset has performed all its tasks without any problems and has quickly become an integral part of my home telephone set-up. Pricing is expected to be in the region of £117.
http://gigaset.siemens.com/shc/0,1935,hq_en_0_127517_rArNrNrNrN,00.html
Update : The Gigaset SL 565 is now shipping and available from a number of suppliers including :