A Telephone Adapter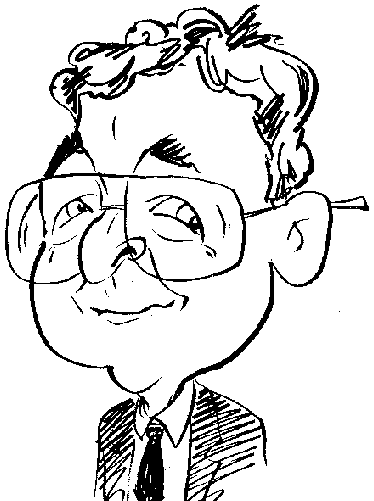 Skype seems to be the current flavour of the month as a new USRobotics product attempts to compliment the technology.
What with skyping and voiping (not actually sure whether either of these is a proper word -by spell checker has flagged both words as not being recognised, so no surprise there), the world of telephony is certainly undergoing a sea-change as new devices make their appearance. The latest such product to come under my gaze is a USB Telephone Adapter from USRobotics. As described by Rizwan Akbar, USRobotics' Product Manager, this "telephone adapter lets people use both Skype and their home phone line to make calls from the same telephone handset."
The kit, which is joined at the hip with Skype, consists of a small silver and grey box measuring 117 x 81 x 25mm (D x W x H); a 145cm USB lead; a 200cm RJ-11 telephone cord; installation CD; and a Quick Installation Guide. You will need to provide the phone handset that connects to the adapter. This can be your normal telephone (it can still be used as a standard landline phone) or any spare handset you have available.
In most cases setting up this kit should cause no problems. However I needed to replace the RJ-11 cord, which has small phone connectors at each end, with one that had the larger, old-style connection at one end in order to make the necessary phone line link up.
You do need to make sure that the relevant software is installed before connecting the telephone adapter to your computer otherwise the wrong drivers might be installed. The required software consists of Skype; the USB telephone adapter hardware drivers; and the software required for USRobotics Virtual Audio feature. With the Skype software, you are provided with an early version which will need to be updated to the later version 2 software. Those who already have the latest Skype software installed can quickly move on to the next stage of the installation. At the appropriate time you will be advised when to connect the telephone adapter, via the USB lead, to your computer along with the phone line to a wall-socket plus add the handset to the adapter.
The first time Skype is run you will to grant your new kit access to Skype by selecting the appropriate radio button. For established Skype users, who previously worked direct from their computer desktop display, a different approach will be required for making a connection with the telephone adapter, Rather than simply clicking on an entry in your contact list, you will need to assign each contact with a two-digit speed dial number. I'm not sure how those with over a hundred contacts will cope - my Skype contact list has not yet reached such heady heights.
Once the speed dial allocations have been completed you can then call a contact using the phone but only if you follow a set designated routine. This involves pressing the hash key twice to get the VoIP dial tone; enter the speed dial number before concluding the sequence with an asterisk key press. I suppose in time you could get use to this method but I found it less than user-friendly and had me longing for the point and click method used previously.
Audio quality is fine but I was able to achieve a similar quality with a headset microphone and this left both hands free to carry out other tasks. You do get the advantage of making standard phone calls from the same handset but there again I tend to make such calls away from the computer. I have nothing against this piece of kit but it does not suit my style of working. Nice try USRobotics but not for me I have to say.
Those who feel that this type of functionality will be ideal will need to be running Windows 2000/XP with 128MB of RAM and a 400MHz processor or better. You should be able to purchase one for around £50.
http://www.usr-emea.com/products/p-voip-product.asp?prod=voip-9620&loc=unkg