Treo 650 Smartphone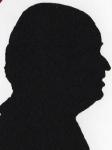 Review controls
It makes sense to have a PDA and phone in one unit. However most – until now – have been to say the least bulky.
I remember the early Nokia offerings that looked as though they would make a good cosh. The predecessor to this, the Treo 600 was nearly there now the Treo 650 seems to tick most if not all the boxes.
It is 11x5.5x2cm and weights around 150 grams. The 11cm height is increased by 2cm at the left corner by the aerial.
A little history, the Treo was developed by Handspring. Handspring were ex Palm staff and then - you've guessed it - Palm purchased Handspring. I trust you all followed that. This is a full featured Palm device the 4.5x4.5 screen is controlled either by the standard stylus or by a five position unit mounted just below the screen.
There are four other keys that do what they would on a standard Palm and the red and green phone buttons that do what they would on a phone. Below this is a 35 key thumbboard (have I created a new word) I call it thumbboard as it is designed to be used by a thumb and surprisingly considering the keys are only 5x4mm their domed shape make them easy to use.
Memory is almost infinite as apart from the built in memory it supports SD/MMC cards so you can have virtually limitless storage.
These are the features new to the Treo 650, Bluetooth so not only do you have standard infra red to connect to other users but also Bluetooth. Better display the now all but standard 320x320 high resolution colour display gives clear sharp images. Built in MP3 player so not only can you dump your mobile but also your MP3 player as even the earpieces are supplied something that are not provided with the Palms that support MP3. Word, Excel and PowerPoint compatibility something that most recent Palms have had. Battery life is good on all Palms but with Bluetooth and Phone use the addition of a removable battery means you can carry a spare. Even if your battery does go flat your data is safe as now the memory is non-volatile. Just when you think that there can be no more goodies within the slender frame of the Treo the camera is improved with 2x zoom and better low light work, not a replacement for a decent digital camera but better than nothing by a long way. Images can of course be sent by phone but can also be transferred to a card for moving manually to a PC.
Finally far better email setup, almost all ISP settings are either stored on the accompanying CD or the Treo itself, so setting up to send and receive emails should be a lot easier.
This unit is small enough that you do not look a prat when you have it to your ear and are talking into it, it fit comfortably into the palm - no pun intended - of your hand and with usable thumbpad (oh dear another new word) you can type messages as quickly as the young can on their mobile phones. In fact with most keys requiring only a single press a competent user could probably get up quite a speed. No doubt leading to RTS (repetitive thumb strain). I am told that initially these units will only be available with an Orange account. As such price is difficult to establish.
Below is what was typed with one thumb by Arttu Harkki in less than 143 seconds.
'The telephone was invented by Alexander Graham Bell (UK), who filed his patent for the telephone on 14 February 1876 at the New York Patent Office, USA. The first intelligible call occurred in March 1876 in Boston, Massachusetts, when Bell phoned his assistant in a nearby room and said 'Come here Watson, I want you.'

Hein Le Roux, official adjudicator from Guinness World Records, said: "There are a lot of phones that incorporate QWERTY keyboards, and we need to make sure that the record is standard across all models. For this reason, we asked Arttu Harkki to type using just the thumb of one hand."
No doubt lots of people will be able to challenge that record, so buy your Treo 650 practice the text and then contact the Guinness Book of Records and you too can be a World Record Holder.