PowerBank 12000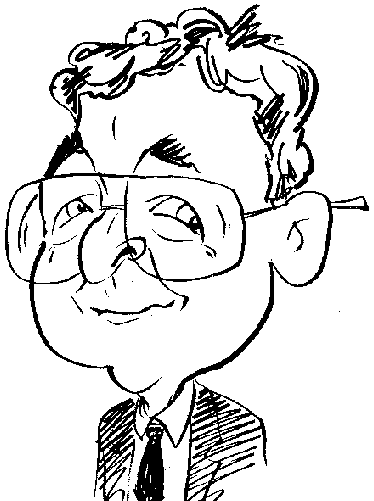 Adding to its range of PowerBank devices, Sandberg has released a model that keeps you informed as to its current available power level.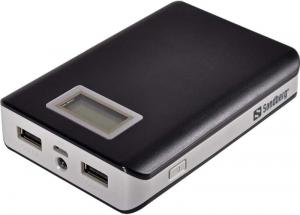 click image to enlarge
One consistent bugbear, with regards to the various mobile devices that have been our constant companions for many years, has been the poor return on the power available from the built-in battery feature. The more you use your mobile device(s), the greater the risk you run of encountering a situation where the smartphone or tablet fails to respond when you really need it due to a power deficiency. Despite the "best efforts" of those responsible for the development of batteries, the needs of users continue to demand longer battery life for the mobile devices they can not survive without.
As a result numerous battery chargers continue to hit the market as a means of providing an insurance against a dead battery. While adopting different shapes, capacity levels and weight, these battery chargers only provide minimal or no actual feedback as to the current level of their own battery capacity level. Usually, if you are lucky, you have to make do with four LED lights that glow to show whether the current capacity level falls between 0-25%, 25-50%, 50-75% or 75-100%. While somewhat useful, this information could hardly be called precise in its delivered feedback.
One company, which has developed a number of battery chargers featured on this website, has come up with a product that can provide the user with the exact percentage of power available at any given time. This product is the Sandberg PowerBank 12000. As its title indicates, this battery charger has a capacity of 12000mAh.
This PowerBank adopts a colour scheme that has a central band of grey sandwiched between matte black front and back panels. While hardly the most stylish appearance, the overall effect is not too bad. About the size and shape of a pack of playing cards, this device has dimensions of 110 x 75 x 20mm (H x W x D) and weighs in at 249g. At this weight, the device could be heavier that some of the mobile devices it is meant to service.
Three USB ports are arranged across the top of the battery charger. The central port of these three is of the micro USB female type (mistakenly identified on the packaging as a mini USB port). This port is used for charging this Sandberg device and the process can take up to between 13 and 14 hours for a full charging operation. Positioned just above this female port is a small light bulb which was mean to act as a flashlight but nothing I did had any effect on it whatsoever.
Either side of the female port are standard USB male ports labelled Out2 on the left and Out1 on the right. As long as you have two appropriate USB leads, a micro-to-standard leas is included in the box, you can charge a couple of devices simultaneously.
Keeping you informed as to the current status of this battery charger is a small 25 x 15mm window. This window is conveniently positioned on the front face of the device where it is clearly visible. Displayed in this window will be the current percentage of the charge left in the charger. This information is provided during the process of charging the Sandberg unit and when it is performing its prime task of charging other devices.
Product Specifications
Capacity: 12000 mAh
Input voltage: 5 V
Output voltage: 5 V
Input current: 1000 mAh
Output current: 3100 mAh
Connectors: 1 x Micro USB female, 2 x USB A female
Charging time: 13-14 hours by AC adapter
LED flashlight function
Sandberg has priced the PowerBank 12000 at £53.99.