Dell Latitude X1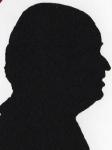 Review controls
This is both a small and light notebook, however it has a more than acceptable 1280x768 screen resolution and it is probably small enough to fit in a 'poachers pocket'
Sometimes it is hard to equate the product advertised with the one looked at. This is certainly the case here and while the differences are often small, working out 'what or why' is somewhat harder.
After several requests something I saw last year arrived securely packed and well presented. All the extras in a box within a box and the notebook well protected in the bottom of the outer box.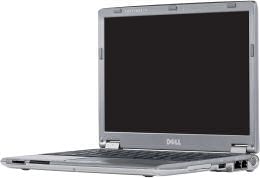 Image Courtesy of Dell Inc.
Over the years I have looked at dozens of notebooks this one was of interest because of the -lack of- size and weight. First problem, how to switch it on, I looked all round the inside and the front nothing. At this point I thought maybe the battery needs charging so I plugged it into the mains and while a light came on nothing else happened.
If all else fails RTFM but while there were a couple of booklets they did not relate to the Latitude. After several further minutes of puzzling I noticed a push button on the hinge between the base and the screen on the right side. Now if I was stumped what chance a novice user? I got in touch with my contact at Dell and received the reply that information was available at a given link, I tried it and while certain information was available it did not help with Getting Started and anyhow you would need Internet Access to view it. A Resource CD is mentioned as an option on the website at £5.88 (not supplied to me) and this may help but again you would need to be able to start Windows to use it. What it needs is a Getting Started sheet.
The claimed battery life is a tad over 3 hours, I managed around 2 hours 20 minutes with a reasonable screen contrast and no doubt I could have got more but I value my eye sight and the contrast/brightness default battery setting was lower than I require.
I found the recharge time was excellent at only 75 minutes from full discharge. Booting took 40seconds while shutdown was 15seconds. The Latitude X1 does support both standby and hibernation.
The dimensions are 28.5x19.5x2.5cm and the weight is only 1.14kilos. The screen size is 26x16cm giving the diagonal 12.1 inch measurement. There is an 85key keyboard and all the alpha and numeric keys are full size.
My unit was supplied with Windows Professional (an extra cost) but I see no point in most cases as the standard Windows Home would probably suffice and you get a choice of having Fat32 or NTFS file systems.
The memory supplied in my unit was 1280MB (this would add £230.30 to the price) and while the unit was very rapid with that amount of memory it should be unless you are running very complex calculations. The video memory comes out of this so I actually had 1.24GB available.
The processor is a 1.1GHz Pentium M733 with 2MB of level 2 cache. Doing basic tasks on battery I found this ran at 322MHz and on mains power at 598MHz. The hard disc is 30GB actual 27.8GB, however the website says you get a 60GB hard drive.
As far as I could see no software is included in the basic price and apart from Windows, Sonic RecordNow and Cyberlink PowerDVD the only software was some utility software to change screen brightness/contrast and a few other things using keyboard combinations. Again a document on the disc to explain this would make life easier, however this pales into insignificance with the inability to explain how to switch the unit on!
The unit comes with an 8xDVD+/- unit this attaches via the double USB port (D-Bay) on the left side of the unit as it draws power from the Latitude, so should you use this on battery you will drain it very quickly.
The Dell website allows you to view this model from all sides so I will not go into detail but it does have 2xUSB (D-Bay on the left side and another standard USB on the right side) a four pin FireWire external sound and video connections as well as SD and Compact Flash - including MicroDrive - card support and modem and network sockets.
I would advise anyone to double check exactly what you are ordering as I find certain things that you may consider as standard are extras with Dell.
I was extremely happy with the unit in use and two hours plus from the standard (supplied) battery is fine, the power brick is not that big and lots of more modern trains now have power points so you could be able to keep charged on a journey. You can order an extra or larger battery. I found the screen very clear and crisp even at the 1280x768 resolution on mains and on battery once I had increased the brightness/contrast at a cost of around 40 minutes from the claimed battery life.
I think the standard price inc VAT and delivery is £1230 but that is with only 512MB of Ram, should you want the 1280MB option I was sent that adds £230.30. Not sure a DVD Burner is really required with a notebook but you get one in the price. With the price of memory sticks being so low they would certainly enable transferring large amounts of data.
http://configure.euro.dell.com/dellstore/config.aspx?c=uk&cs=ukdhs1&kc=305&l=en&oc=L02X19&s=dhs&sbc=latit_x1