Direct Charging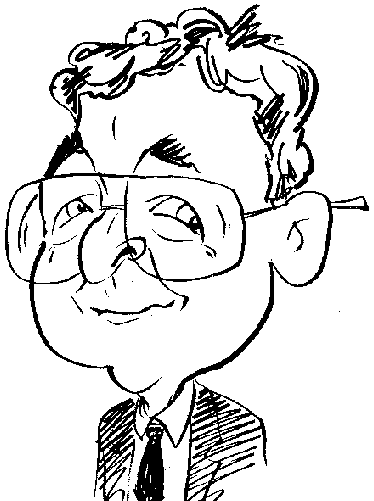 Review controls
Battery power from the pocket is the aim of this next product from PNY.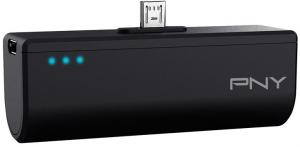 click image to enlarge
Like a virus attack or attempted phishing expedition, the situation of encountering a smartphone with a drained battery when you really need to make a vital phone call (for some every phone call is considered vital) could happen at any time. Perhaps you think it will never happen to you but just you wait. Of course you may already be prepared for such an eventuality but for those that are not, the solution could be a portable battery charger such as this next product from PNY, a company that has been in existence for nearly thirty years.
This PowerPack product from PNY belongs to the company's Direct Connect series of offerings and is the DCM2200 model. The DC part of its title refers to its Direct Contact feature, which I will explain more about a little later, while the number 2200 indicates the capacity of the built in Lithium-ion battery. The DCM2200 is for use with Android smartphones only. There are other units within the series which are available for use with devices that feature an Apple Lightning connector or 30-pin USB connector but they play no part in this review.
With dimensions of 70 x 25 x 20mm (W x D x H), this device could easily be slipped into a pocket without causing an unsightly bulge. The weight of the device at 53g is hardly going to impose too much of an imposition thus adding to the portability aspect of the product. Also due to the direct connect facility of the produce there should be no need to carry a USB connection lead with you when out and about.
Unlike other battery chargers I have looked at in the past, this black mail-box shaped PowerPack connects to the smartphone being serviced via a direct route. The connection is achieved via a male micro USB plug on the base of the unit. You simply need to insert this plug into the micro USB port on the smartphone. This is a bit like a practice popular a few years ago of adding a dongle to a piece of equipment.
According to the brief sheet of instructions provided with this device, you are then meant to press and hold a side button until LED indicators light up. However I was unable to locate this button but discovered that pressing both sides of the unit seem to do the trick of starting the power transfer process. Maybe what my eyes could not locate, my fingers were able to achieve.
Attempting to charge a Motorola RAZR i smartphone, that was currently deficient in power, resulted in the DCM2200 being drained of power. The battery level of the RAZR i, at this point, was 62%. According to a claim on the packaging for this product, the DCM2200 should provide up to one charge which, more or less, does cover the 62% I was able to manage. However I would have expected a fully charged smartphone.
When recharging the DCM2200 you are provided with a 45cm standard-to-micro USB lead. This attaches to a micro USB port at one end of the PNY PowerPack with the other end of the lead linked to an appropriate power source. Three blue LED lights will indicate the current charge level being held by the DCM2200. The recharging from the mains took several hours to complete the process.
Priced at £17.99, the PNY DCM2200 PowerPack is a little like a curate's egg in that it has some good points that are counteracted by some features that are not so good. The device's size and weight are definite plus points as is it ability to deliver its charge without the need of a connecting cable which sometimes has a habit of going missing. However I was disappointed with the charging speed both inwards and outwards. There was also the disappointment of not being able to fully charge an Android smartphone.
http://www.pny.com/PowerPack_DCM2200_with_Built-in_Micro-USB_Connector_for_Android?sku=P-B-2200-M-K01-RB