A Waterproof eReader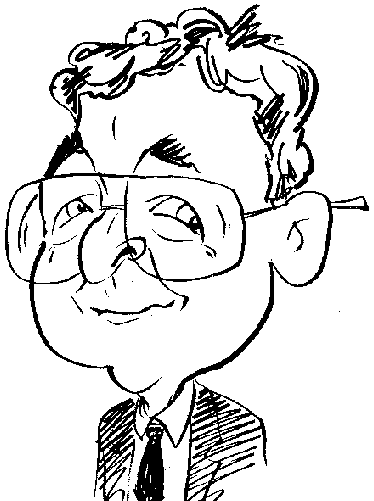 Review controls
No doubt you are familiar with "Singing in the Rain" whether in its original Gene Kelly version of the Morecambe & Wise comedy routine. Now it could be said that we have "Reading in the Rain" with a new product from Kobo.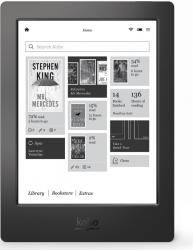 click image to enlarge
Described by Kobo as the world's first premium waterproof E Ink eReader, the Aura H20 is available in a one-colour-suits-all black. With regards to its waterproofing capability, the Aura H20 is IP67 certified which means it can be immersed in 1 metre of water for up to 30 minutes as well as being able to ignore water splashes.
Approximately 18% thinner than the original Aura HD, this model has dimensions of 129 x 179 x 9.7mm (W x H x D) and weighs 233g which means it can easily be slipped into a pocket or bag without causing a bulge. The 6.8 inch HD touch screen with a resolution of 1430 x 1080 producing 265dpi is surrounded by a compressed rubberised material making up the bezel and slightly ridged back. Even though I have hands that are on the small side, I found that I could easily grip this eReader in one hand which was fortunately as the Aura H20 had a tendency to slide when placed at an angle on my palm.
Kobo has reduced the external controls on the Aura H20 to a single item. This is the power button which sits flush to the body in the top right corner. While a quick press will fire up the eReader from whatever mode, you can use a three second depress to put the device in powered off mode or a quick press if Sleep mode is required.
Initially it might appear that the Aura H20 does not offer any physical connections but they are there. A small rubber flap at the base of the unit can be opened to reveal a micro SD card slot, micro USB port for recharging and connecting to a computer plus a 3.5mm jack socket for attaching a headset. The attachment for this flap is rather thin and did not feel too secure but it proved adequate to the task. This flap needs to be closed to ensure the Aura H20 is waterproofed.
Driven by a 1GHz processor, the Aura H20 offers you 4GB of storage which can be expandable up to 32GB with a micro SD card. All in all you can store thousands of titles which can be displayed with a choice of 10 fonts with 24 sizes. Options are available to vary the line spacing and margins using slider bars plus select to have left, centre or no justification for the text.
From the Aura H20 Home screen you can select the book currently being read plus check on recommendations and new titles with links to your library, the bookstore and extras. You can view the books in your library in list format or organised as collections. There is also an option to create a Pocket account to save articles for viewing later.
Kobo has its own online store plus a tie-in with W H Smiths for in-store purchasing. With support for EPUB, EPUB3 and Adobe DRM formats, you can check out the Kobo bookstore with over 4 million titles covering books, magazines, comics and kids' titles. You can also borrow books from various public libraries. Options are available to search for specific items and examine topics such as fiction, romance, thrillers and non-fiction. Unlike the Kobo's main competitor, you are not restricted to a single source for your purchases and can look elsewhere for reading material as long as it was in a supported format.
The Extras category contains stats regarding your reading habits. These stats include hours of reading, page turns and the average time to read a page. A Dictionary is available to discover more about words and their meanings. You can also check out various awards you may have received for aspects of your reading using the Kobo device.
When reading in environments that might be dark the Aura H20 has an adjustable backlight feature known as the ComfortLight. You simple need to tap the centre of the screen and then select the Brightness icon at the top of the screen. At this point a slider bar can be used to adjust the brightness level to suit the current environment.
Tucked away on the Settings menu is a Beta Features entry. By selecting this option you can play a game of chess or Sudoku plus try out a Sketch app or use a web browser which is generally quick but struggles to cope when scrolling graphics formed part of the site.
The Kobo Aura H20 is a well built piece of kit. It is easy to use with a smooth transition between pages which are displayed quickly in a style to suit the reader. A fully charged battery should give you up to two months of use. This figure is based on a 30 minute a day reading session with the ComfortLight turned on or off and Wi-Fi turned off to reduce the hit on the battery. The Kobo Aura H20 is priced at the same level as the original Aura HD with a price ticket of £139.99.