Ultra Dual USB Drive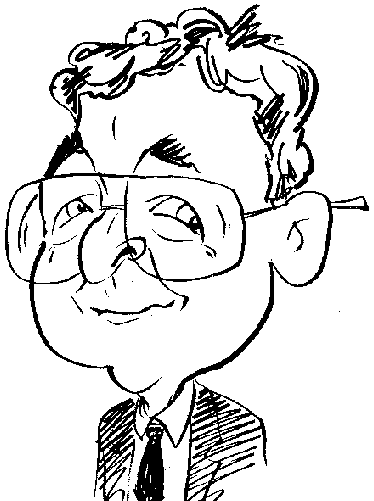 Recently I reviewed the SanDisk Wireless Flash Drive. Now it is the turn of the company's Ultra Dual USB Drive.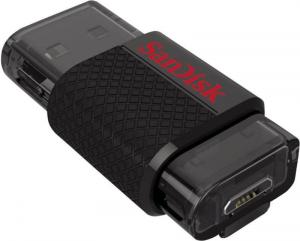 click image to enlarge
The Ultra Dual USB Drive is a small device that has been designed to simplify the transfer of content between smartphones, tablets and computers. When I say "small", I mean a device small enough to hide itself in a pocket or bag as you struggle to find it among all the usual items that tend to congregate in such locations. The Ultra Dual USB Drive has dimensions of 36.58 x 19.81 x 10.92mm (L x W x H) which means it is about the size of the top knuckle of your thumb. Surprisingly SanDisk has opted not to include a lanyard for attaching the unit to a key ring nor any documentation at all but that's another matter.
As you might suppose from its title, this Ultra Dual USB Drive features two USB connections. At one end is a standard USB connector for plugging into a computer while the other end has a micro USB connector for use with a smartphone or tablet. Both connectors are protected by a retractable plastic slider cover when not in use.
Tucked away between these two connectors is a storage area. This device is available in 16, 32 or 64GB capacities. My review is based on the 32GB version of the product.
The Ultra Dual USB Drive could best be described as an OTG device with its own storage capacity. As not all Android devices are compatible with this particular technology, SanDisk has posted a list of compatible devices on its website. This list contains 69 devices from different manufacturers. I would recommend checking this list before making a decision whether to purchase this product or not.
By attaching the Ultra USB Drive to a smartphone you can copy data into the SanDisk device either to create a backup copy or for transfer elsewhere. In order to make full use of the Ultra Dual USB Drive you need to download the free SanDisk Memory Zone app which is available from Google Play. This should give the clue that this device is Android only although it does support various versions of Windows and Mac OS.
When I installed the SanDisk app on a smartphone and a tablet, the results were different. On my Moto X smartphone, the SanDisk app immediately recognised and analysed the content of both the Moto X and the Ultra Dual USB Drive. I could examine the content on either device. This content was categorised as Music, Photo, Video, Documents and Apps listed in alphabetical or reverse alphabetical order with the appropriate file size.
Options are available to search as well as select individual or groups of files. An action dialogue box appears when files are selected offering possible apps that could be used with the tagged files. A longer press on the selected files brings up another list of options that include copy, upload to the Cloud, rename, delete, make private or share on Facebook. It was a simple matter to transfer data in either direction between the smartphone and the SanDisk device.
As alluded to earlier, everything was not quite as straightforward when using a Google Nexus tablet. Downloading the app was no problem and it immediately categorised the content of the tablet. It also listed the Ultra Dual USB Drive on its Home screen but this storage item was greyed out. The Memory Zone app refused to recognise the presence of the Ultra Dual USB Drive which meant it was not possible to access its content or transfer data to and from it using the SanDisk software.
However, although Memory Zone refused to recognise the Ultra Dual USB Drive, I was able to access its content and carry out various tasks using another app. The app that could achieve what Memory Zone could not is the popular free ES Explorer software.
SanDisk Memory Zone also has a backup/restore feature plus a speed test to check out your mobile's internal memory speed. My Moto X scored 16.2 MB/sec while the Google Nexus trailed behind at 8.7 MB/sec. Apart from the problem with the Memory Zone app not being able to access the Ultra Dual USB Drive on my tablet, this SanDisk device can serve a useful purpose as a backup or transfer tool. Currently this product is available from Amazon.co.uk priced at £9.71 for the 16GB version, £16.40 for the 32GB as reviewed and £29.78 for the 75GB model.