Shed Loads of Storage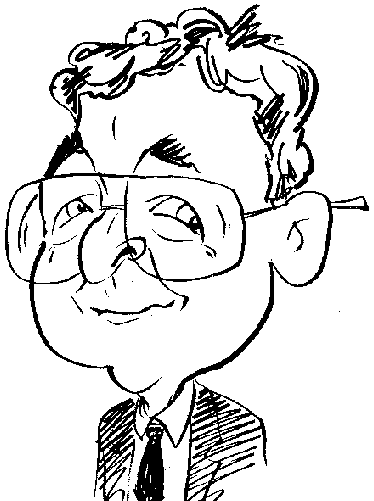 What would you do with an extra 8 terabytes of available storage? In my case I opted to use this storage space for a full system backup plus my collection of digital music and videos for starters.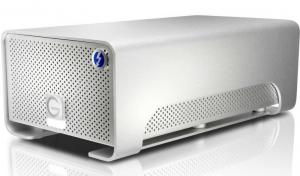 click image to enlarge
As can sometimes happen, especially when an occasional urge prompts me to start (and rarely finish) one of my infrequent clear-out sessions, I came across a couple of 5.25-inch floppy disks just as I was about to begin this review. Those were the days when fully-fledged applications could fit on a single 720K disk with room to spare. Nowadays DVDs, or large downloads eating into data quota, are required when installing applications and games (smartphone and tablet apps aside). This is the reason why modern hard disks tend to be of 500GB or even larger capacity for our local storage needs. One such example is the subject of this review which is the G-Technology G-RAID external drive with a capacity of 8 terabytes.
As with the company's G-DRIVE, which I reviewed earlier, the G-RAID product adopts the same design concept. While the length and width of the unit remains the same at 235 x 130mm, the height of the device has increased from 46mm up to 73mm. This G-RAID device is also heavier as nearly 1kg has been added to the weight of the G-RAID as compared to the G-DRIVE.
The actual drive is encased within a perforated matte silver shell. This shell is then further protected with a metal cover of the same hue. This outer cover raises the main unit of the desktop thus ensuring that both heat and vibration issues are kept to a minimum. Mounted on the front of the device is a raised "G" logo which doubles as the unit's activity-in-progress light. This combination of drive, shell and cover is certainly distinctive in its appearance and might not appeal to everybody.
While G-Technology supplies its various drives formatted for the Mac operating system, there is nothing to stop the user from carrying out a reformat procedure to enable the drive to be recognised and available for use with a Windows system. In fact you are provided with a link to a site that leads you through the required process but more on this task a little later.
Both the mains power and various connection options for linking to a computer are located at the rear of the unit. You have the choice of using Firewire 800, Firewire 400 or USB 3.0 with the appropriate leads being provided for all three plus a power lead with two and three-pin plugs. Also at the rear is a fan outlet plus a soft-touch on/off button which needs to be depressed for up to three seconds for either action. The large "G" logo glows brightly to indicate when the unit is on. This light also flashes whenever drive activity is taking place and, depending upon the positioning of the drive could be distracting.
Setting up this drive is a simple matter for Mac users. You just need to connect the power with either the two or three-pin supplied plug and make the necessary connection from the choice of Firewire or USB. As mentioned earlier, separate sockets and leads are provided either Firewire 800 or Firewire 400 depending upon your system set up. There is also a USB 3.0 port for those without Firewire. The new drive will be recognised and displayed as part of your Mac system.
Windows users, however, need to carry out some additional actions. G-Technology provides a link to the appropriate website (http://www.g-technology.com/support) to lead the user through a step-by-step process. As this process is spread over five web pages, I would suggest that this information is printed out, making it easier to work through rather than constantly switching between the website and the Windows operating system. While I did not actually time myself, I would estimate that the procedure took around five minutes including any double-checking to ensure no mistakes were made on my part.
With the new drive set up on my Windows system, I set about backing up my C: drive using Acronis True Image (not part of the package but my preferred backup software). In total my C: drive held 180GB of data. The backup to the G-RAID drive, including any initial processing matters, took 65 minutes which was reasonable especially as at one point during the backup I was informed that the estimate time was set at 8 hours.
Using the more traditional method of copy & paste, I then added my digital music and video collections to the G-Technology drive. My digital music collection, consisting of 9859 files spread over 652 folders, totalling 30.2GB of data required 24 minutes 1 second to be copied. Smaller in number but larger in data, my video collection was made up of 117 files spread over 14 folders and took up 59.1GB of storage. The copying process took 38 minutes 15 seconds. All my various tests were carried out using the USB 3.0 connection on a 64-bit Windows 7 Professional system with an Intel Core i3 CPU rated at 3.07GHz with access to 7GB of RAM.
Admittedly the price of this device (I have seen it advertised at £591.78) might cause an intake of breath but this local storage should be plenty for your video, audio, photo and other data needs for the foreseeable future. Supplied with a three year warranty this 8TB storage device supports the Mac and Windows operating systems.