The Gigabyte Fly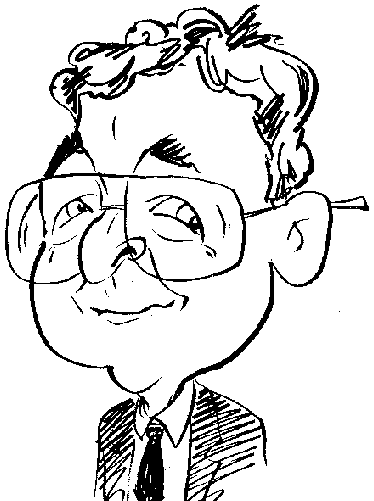 Review controls
Without wanting to sound sexist, Gigabyte's decision to use attractive female presenters for its latest product tour certainly appealed to yours truly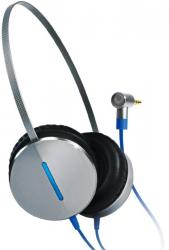 click image to enlarge
Let me start this review with a question. What type of device would you expect if it was called "Fly"? Maybe you would consider that it might be connected to aeronautics in some way or perhaps entomology might be a more logical theme. In either case this would be an incorrect choice. I just wonder how many of you would be on the same wave length as Gigabyte, the company responsible for naming the subject of this next review. The Fly is a lightweight on-ear type of headset that has been launched under the strap line of the "Ultimate Bass Experience".
Combining soft leather ear cushioning with a brushed metallic silver coloured outer casing, the Fly's earpieces have a stylish appearance that is enhanced by a bluish turquoise strip running down the centre of each one. This strip is purely decorative as it serves no other purpose as far as I could see. The earpieces are connected by a rhombus decorated patterned band constructed of a reinforced steel material. This headband can be adjusted between lengths of 385 mm down to 333 mm with the excess disappearing into the earpieces. No padding is provided with this headband and I have to admit that I did not miss the lack of its presence. No doubt the unit's overall weight of just 79 gram helped play a part in the comfort stakes when wearing this headset.
Each of the Fly's earpieces feature tailor-made 40 mm drivers and customised Neodymium magnets to help produce the delivery of its audio output. The volume level of this output was such that I immediately needed to make alterations to which ever device was supplying the audio especially after the first experience that involved using this headset with my iPod Touch. I was almost deafened by the output that was being pumped out of each earpiece using a level that had been fine when using other headsets.
When subsequently testing other audio devices (MP3 player, iPod Classic and Android tablet) I took the precaution of making the necessary adjustments to lower the output volume level before placing the headset over my ears. Each of these devices did require the volume level to be reduced to a much lower level. It was also noticeable that the gold coloured 3.5 mm jack plug did not fit flush to the body of the audio source. Checking this jack plug, which is attached to a 124 cm blue lead, against other units revealed that it was approximately 3 mm longer which explained why it would not sit flush to which ever device it had connected.
While this headset is not, nor does it claim to be, a noise reduction unit, it does possess the ability to reduce any outside noise interference when being worn by the user. This is not to the degree where you might feel totally cut off from the world at large but it should ensure that your listening pleasure should not be spoilt by outside influences beyond your control.
I found this headset to be comfortable and capable of producing clear audio with a strong bass feature. I do have a couple of minor criticism with this headset and both of them related to the unit's blue lead. There is no built in volume level adjustment which would certainly have been appreciated and saved the bother of having to adjust the level of the various devices used during testing. The rubber covering of this lead did mean that is took some work to remove any twist that build up when the unit was stored away. Apart from these slight niggles I can recommend this headset from Gigabyte. Pricing has been set at £39 for this stylish looking headset. As to its title, maybe Gigabyte expects this headset to "fly" off dealers' shelves.
http://www.gigabyte.eu/products/product-page.aspx?pid=4442#ov