The JBL Flip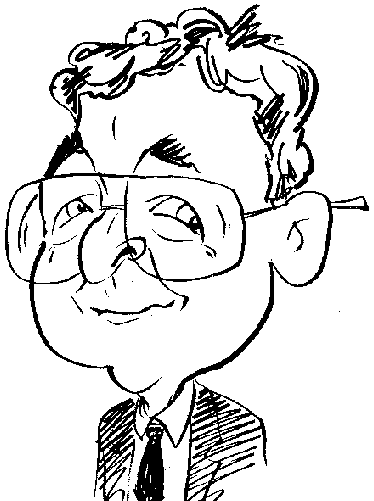 Review controls
Bluetooth has been around now for a good number of years but it is only recently that this technology has become the preferred option for transferring data between various devices.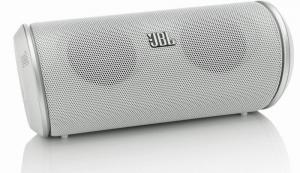 click image to enlarge
Leading the way in the rise in popularity of Bluetooth technology are the various speaker units that have been designed to enhance the audio output from mobile devices such as smartphones and tablets that are becoming our constant companions. No sooner do I finish checking out one such Bluetooth speaker device than another arrives hard on its heels to take over the task of delivering the audio output from my various mobile devices. The latest such product in this category is the JBL Flip which is a Bluetooth speaker with speakerphone capabilities.
Before you ask I should admit that I have no idea as to why this Bluetooth speaker unit has been named the Flip. Unlike the now discontinued Flip camcorder, this JBL product does not have a pop-out USB connector that appears at a press of a button. I suppose one reason for its name is that you could flip this speaker unit from a landscape to portrait (vertical or horizontal position) orientation when placed on a flat surface but then I could be wrong.
For those not familiar with this brand name, I should explain that JBL is a unit of Harman International Industries, an American company, with the letters "JBL" being the initials of James Bullough Lansing (actually he was born James Martini, changing his name for various reasons, and he did share my birthday) who was a brilliant engineer in the field of audio. Although he took his own life over fifty years ago, the name of the company he founded still lives on with products such as the JBL Flip.
But back to the actual product itself, the JBL Flip is a cylindrical unit with dimensions of 63 x 160mm (Diameter x H). Predominately silky white in colour, although the wrap-around grill covering the speaker's main body does give the unit a somewhat speckled appearance, the Flip's controls are concentrated on the left face of the cylinder. These controls consist of buttons for power and various phone options, depending upon a short or long press is used, and a volume level rocker. Incidentally, if you prefer standing this speaker upright, as I tend to do, then the controls will be easily accessible at the top of the unit.
Located at the back of the cylinder are sockets for attaching a mains power lead, for charging the internal Li-ion battery, and linking a non-Bluetooth aware device such as an MP3 player. A full charge of the battery can take up to three hours and this will give you around five hours of playing time. You will need to provide the audio lead when connecting a device via the AUX socket as one is not included in the box.
When switching on the Flip, its power button gives off a pale blue glow and flashes while its searches for any Bluetooth partner that it has been previously paired with. In order to pair with a device you will need to hold down the Flip's power button until it begins to flash alternately between blue and red. Generally I found that my various devices needed to a couple of attempts before pairing was achieved. Once this initially pairing was complete then a connection was straightforward with the button emitting a steady blue glow.
If the paired device is a mobile phone then the Flip can act as a speakerphone. Any incoming phone call will interrupt the music that is being played thus allowing the user to answer, hang up or even switch between multiple calls if the handset supports such a feature. There is also an option, activated with a long press of the Flip's phone button, to enter the handset's voice recognition mode to access features via the Flip's built-in microphone using your voice. At the conclusion of the call, the music will resume playing.
Along with its battery and microphone, the Flip features a pair of 38mm transducers. The Flip is capable of delivery 2 x 5W of amplifier power with a signal-to-noise ratio of >80dB and a frequency response of 150Hz - 20 kHz. Audio quality, whether using Bluetooth or the AUX connection, is good with very little adjustment being required when switching between the two sources. The Flip will also play audio content from the two sources simultaneously if you are in a playful mood and want to be creative with the audio output.
Included in the box with the Flip speaker unit is a power lead with exchangeable 2 and 3-pin adapters. You also get a padded pouch to help protect the speaker when it is in transit between locations. The supplied Owner's Manual is little more than a folded sheet of paper containing illustrations and a list of specifications in different languages. The JBL Flip has a price tag of £109.99.