Portable Recharging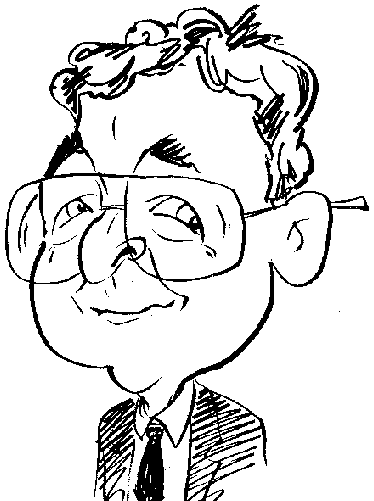 As part of its all-encompassing range covering all aspects of modern-day living, SOD's Law makes reference to batteries and their habit of choosing the most inconvenient time to run out of power.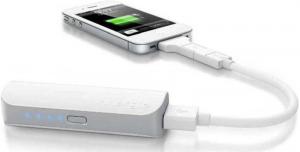 click image to enlarge
You could be 100% certain that you recharged the device that you now need for a vital task, but the device will have another opinion and you will be left to stew on the situation. You have probably encountered occasions such as this at least once if not many times. Low battery warnings are all well and good but only if you are in the close vicinity of an appropriate charging point for the uncooperative device. Innergie, a leading provider of innovative consumer power solutions believes it has the answer and can help with its PocketCell™ product.
Designed to be a portable power solution, the PocketCell certainly lives up to its name by being small enough to fit in a pocket without causing an unsightly bulge and light enough not to weigh you down. Mainly white in colour with a light grey band running along three sides, the PocketCell has dimensions of 90.9 x 29.8 x 21.1 mm and weighs 72g. Also included in the package is a purpose built 3-in-1 USB cable that provides a standard USB plug at one end and a combination miniUSB, microUSB and Apple Tip at the other end. This combination of attachments has been constructed in such a way that you can easily switch between the three different types of connection to suit a variety of devices.
Located at either end of the PocketCell unit are USB ports. At one end is a microUSB port for when you need to charge the PocketCell from either the mains with an appropriate adapter plug (not supplied) or using your laptop, PC or Mac Book. A standard USB port, at the other end, is used for outputting power to your mobile device using the previously mentioned 3-in-1 lead. Running alongside the light grey band is a power indicator button with four LED indicators that show the power level of the PocketCell either during its charging process or when you need to check for available power by pressing the power indicator button. It would never do to have your power solution running out of power.
The PocketCell should arrive pre-charged out of the box but this might not always be the case. My review sample actually reached me with a power level of less than 38% and so a recharge was immediately called for. This process took over two hours which gave me the opportunity to check out the process as each of the LED indicators started to blink in turn until the charge level reached a certain point when the LED emitted a solid glow. Once fully charged, with each LED giving off a solid glow, the lights automatically turned themselves off after a period of two minutes
According to Innergie, the LED lights indicate power levels as shown in the table below.
| | |
| --- | --- |
| LED Power Indicators | Power Level |
| LED 1 illuminated | Less than 37% |
| LED 1 & 2 illuminated | 38% - 58% |
| LED 1, 2, & 3 illuminated | 59% - 79% |
| LED 1, 2, 3, & 4 illuminated | 80% - 100% |
Various built-in protections have been included with this product to ensure reliability. These features are Over Current Protection, Over Voltage Protection, Over Temperature Protection, Over Power Protection and Short Circuit Protection.
While the PocketCell has been designed specifically for emergency use by providing a quick recharge facility to complete a necessary task, this unit could be used to fully recharge a device such as your smartphone or MP3 player. Innergie claims that this pocket sized unit will provide enough power to give you many hours of additional use depending upon the type of mobile device being charged. The figures below have been supplied by Innergie and I have no reason to doubt their accuracy.
| | |
| --- | --- |
| iPod | 70+ hours |
| iPhone | 25+ hours |
| iPad | 4.5+ hours |
| Smartphone | 15+ hours |
| HTC/Blackberry | 15+ hours |
| Tablet PC | 5+ hours |
| MP3 player | 100+ hours |
| Game console | 10+ hours |
If nothing else these figures give a clear indication as to which devices have the more voracious appetite when it comes to devouring power.
I do have a couple of slight criticism regarding this product as it currently stands. As this package is made up of two elements (PocketCell and the 3-in-1 lead), it would have been appreciated if some form of carry pouch for keeping the items together had been included. A visible or audible warning to indicate when the PocketCell had fully charged a device is something else that Innergie might consider for a further release especially with the product's price point of £79. This is a tool that could prove invaluable for those who rely on their mobile devices.