Mice from Microsoft and Brando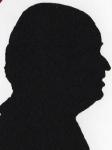 While regular readers will not be surprised that the latter does something else almost everything from Brando does, they might be more surprised that the former is far more than a standard mouse but you will need to have Windows 7.
TouchMouse from Microsoft

click image to enlarge
It is 12x6x3cm and weights 130grams with the supplied two 'AA' batteries inserted. The base has an on/off switch to save power when not in use. It can also hold the wireless transmitter when not inserted in a USB port of your PC.
There are no buttons on the mouse but pressing towards the front end does produce a depression in the unit so it can be used as a conventional unit and despite what I said in the introduction it will work with Windows XP and Vista as an ordinary mouse but this is no ordinary mouse as it knows how many fingers you are using once the software for it is installed.
In recent years with touchscreens and trackpads you have used more than one finger to achieve certain features. Here it supports not just two but three fingers and according to which direction and how many you use the results change.
There are a total of sixteen different actions available using various fingers and in two cases a thumb to do things.
Scroll and pan at various speeds, pan both forward and back, with two fingers you can maximize, minimize, snap or unsnap a Window. Three fingers will manage your Desktop and show all open Windows or just show Desktop.
There is of course a learning curve but once used to it then it becomes another tool that you miss with an ordinary mouse.
The small setup booklet shows the motions and once you have downloaded the drivers there is an onscreen demo that can be very helpful as you can try the actions within the demo, all this is what Windows 7 is required to use.
The Microsoft TouchMouse is available from the link below for $59.99 with free delivery
http://www.amazon.co.uk/gp/product/B005BYSFPC?ie=UTF8&tag=gadge0a-21&linkCode=as2&camp=1634
http://www.microsoft.com/hardware/en-us/products/touch-mouse/microsite/
Brando Mouse with Scale
I am sure no one else apart from Brando would think of producing a mouse that is capable of being used as a scale.
It comes with a near 2metre cord as it is a USB mouse. It is 12x6.5x3.5cm and weights 144grams with scale inside, remove the scale and it weights 82grams. So the scale with the supplied 2x'AAA' batteries inserted weight 62grams.
As a mouse (with or without the scale inserted) it works fine with no additional drivers required on a Windows PC.
As a scale it is 5.5x5.5x1.5cm with the weighing platform 5.5x4cm it can weight up to 500grams and it has a 2x1cm single line display that by using the buttons on either side of the display weight items in either grams or ounces. It can perform other tasks as laid out in the folder sheet that is the User Manual.
It does not tell you that the scale slides out or that the batteries are inserted with wrapping so it will not work until you remove them but the illustration on the box does show the scale extracted. Another novel item from Brando.
It is available from the link below for $22 (US) plus $3 (US) whatever the size of your order.
http://usb.brando.com/usb-optical-mouse-with-pocket-digial-scale_p02420c037d15.html