Share Powerline AV 3 Port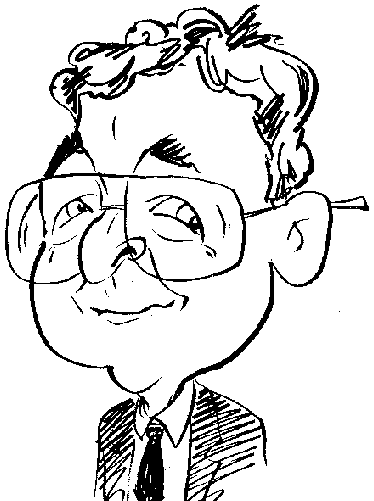 Review controls
Although I have looked at one or two similar products in the past, this is my first opportunity to check out a Powerline product from Belkin.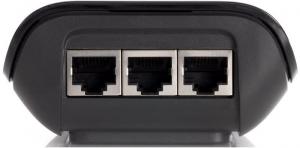 click image to enlarge
Powerline technology makes use of your current electrical cabling as the conduit for a home network system. Rather than run a new set of cables between rooms, Powerline allows you to send data along the wiring that already exists by making the necessary connections through available wall sockets.
Belkin has a number of Powerline products and the one I have been looking at is entitled Share Powerline AV 3 Port. The kit consists of two adapters which can be inserted into any spare electrical wall socket, a couple of Ethernet cables for providing the link between the wall sockets and the networked computers plus a CD containing the User Guide in PDF format. The packaging also mentions an Easy Start Guide but this was conspicuous by its absence,
On unpacking the product, my eyes were quickly drawn towards a label attached to each adapter. This label stated that "The advanced cooling architecture may cause this unit to become hot to the touch". I have to admit to some initial amusement on reading this apparent contradiction of a cooling mechanism having the opposite effect of producing heat. In case you are thinking that this was one of those warning that you could easily ignore then I can confirm that the two adapters do become warm to the touch although not to the degree that they may cause damage.
While you may have thought that the "3" part of this product's title might have referred to the number of adapters, it does, in fact, concern one of the adapters which features three Ethernet ports so that it can be used to attach peripherals such as Internet TV, game console or Blu-ray player to the network without taking up extra wall sockets. You will need to supply the Ethernet cables to make the necessary connections to these peripherals.
While on the subject of cables, the two leads that are supplied with the product are not over generous with regards to length. Each one is just 112cm in length. As you are meant to insert the Powerline devices into a wall socket rather than a gang socket, you could well find yourself struggling with positioning the computer. This problem could be exacerbated if your wall sockets are on the skirting board. You might prefer, as I did, to use the supplied leads for linking to peripherals and using your own longer leads for the attached computers. You are advised against using power connections with surge protection as this feature may filter the Powerline signal.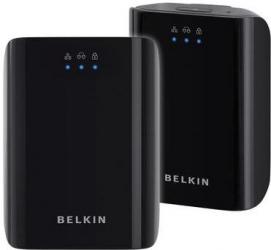 click image to enlarge
The supplied Powerline devices have a lacquered black appearance which, along with the heat warning, should discourage you from handling these devices too much. With dimensions of 100 x 72 x 70mm (H x W x D), you might not want to plug these devices into dual wall sockets as they could easily block access to the second socket. Three small LEDs near the top of each device indicate the status for power, Powerline and Ethernet links. As these LEDs are rather small, it is another reason why a more eye-level power connection would be beneficial.
Setting up the kit is straightforward which is rather lucky as documentation is limited to a small User Guide provided in PDF format on the supplied CD. Fortunately this User Guide only consists of 15 pages as my Adobe Reader insisted on identifying pages by letter rather than the number displayed on each page. No software is provided and none should be required as you attach the necessary leads and plug in the Powerline devices for the network links to be made.
By default 128-bit AES encryption is turned on. It is recommended that you change the default network password. This is achieved by holding down the Encryption button on both adapters for 10 seconds. You then need to press each Encryption button individually for between 1 to 3 seconds. The password is then changed to a random value. Additional adapters can be added when the need arises but you will need to press its Encryption button in order for it to receive the new password.
As it usual with devices such as the Belkin product, the quoted data rate speed is purely theoretical. I was unable to come even close to this product's theoretical speed of 200Mbps. Considering that the electrical wiring in my house has been in existence for well over 40 years I would have been happy to accept one tenth of this speed but I often struggled to reach 10Mbps on good days. For most purposes this was fine but then I am not a heavy user of streaming videos.
This is an easy to set up product although you might struggle with positioning it to an appropriate wall socket due to the length of the supplied Ethernet cables. I have seen this product advertised at a price of £106.50. System requirements call for any system with an Ethernet port running Windows 2000 and later.