Hard Disk Dock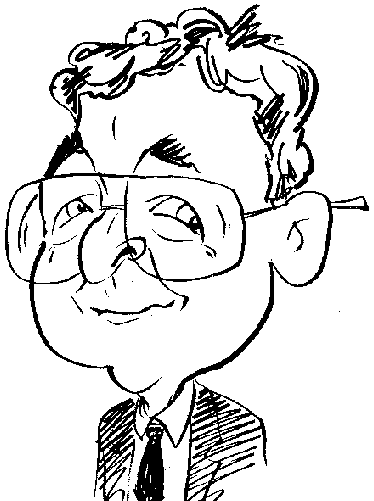 If disaster strikes are you fully prepared. Freecom offers a product that could help rescue data from an old hard drive.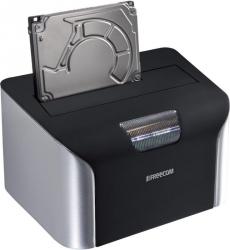 click image to enlarge
As its title might suggests, the Freecom Hard Disk Dock allows you to attach a hard drive to your computer without the necessity of opening up the system box. This might seem like an unnecessary device as you could easily attach additional storage with one of the numerous external hard disks, including those from Freecom, that are currently available at reasonable prices. However the main purpose of a dock device, such as the Freecom product, is not just to provide additional storage capacity but also to allow you to easily transfer data from a hard disk rescued from a computer that had packed up working.
I experienced this kind of situation several months ago when my work system decided it had had enough of providing me with excellent service and gave up the ghost. As with the parrot on Monty Python Flying Circus fame, it was defunct, a dead system without a sign of life apart from a brief flicker as it was switched on before quickly shutting down. Replacing the system, the hit on my credit card aside, was relatively straightforward and painless. The effort required to transfer data from the old hard drive was another matter entirely and as always seems to happen in such situations, I did not have a current back-up.
Unfortunately the new system, which was of the mini-tower compact variety, was unable to accommodate the old drive for a quick and easy data transfer due to a lack of an appropriate bay. I was forced to mount the old hard drive in a system that had seen better days and was decidedly underpowered. I could then attach an external hard drive to this host system and grab the important data before switching the external hard drive to the new system and transfer the data to its hard drive. Fortunately I had the necessary equipment near to hand to complete this task otherwise my problems could have been insurmountable.
Of course if I had possessed the Freecom Hard Disk Dock at the time then the transfer operation would have been far simpler and far less effort intensive. Having extracted the old drive from the dead system, all I would have needed to do would be to insert that drive into the dock which could attach to the new system either via the USB or eSATA cable, both of which come with the dock. The old drive would be recognised by the operating system and I could then transfer the folders and files that were of importance.
The Freecom Hard Disk Dock, with dimensions of 128.5 x 90 x 77mm and weighing 295g, is reasonably lightweight and compact if you need to transport it between different locations. Decked out in black and silver (the matt type so reducing but not entirely alleviating the annoyance of finger smears), the unit's slightly sloping top houses the drive bay protected by a push-down flap. A silver Perspex button on the front of the unit doubles as an LED light to indicate when power is on and drive activity is taking place plus as a means to help eject a drive from the bay. Located at the rear of the unit are sockets for mains power, USB and eSATA leads – all of which are supplied in the box. There is also an on/off button.
The drive bay can house either a 2.5-inch or 3.5-inch SATA I / II hard drive and it can connect to a Windows or Mac system while supporting FAT, FAT32, NTFS and HFS+ (Mac only). Setting up the unit is straightforward as you make the necessary power and choice of data connections. No drivers are required and the operating system should automatically recognise the newcomer and add it to its resources. Data transfer can then be carried out using the standard conventions of the operating system.
While not a device that you will need all the time, this product could prove invaluable when replacing a system that no longer response to the on-button. A small Quick Start Guide is supplied and there is also a PDF version of the User Guide supplied on a CD. System requirements are a 900MHz processor with 512MB of RAM running Windows 2000 and later of PowerPC G4/G5 with 256MB of RAM running Mac OS X 10.4 or higher. I have seen this product available for around £19.