An External Blu-ray Writer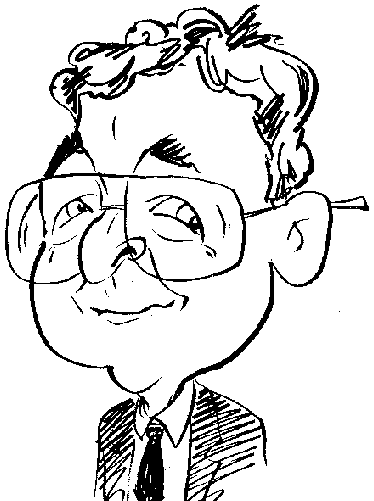 Review controls
As file sizes increase in size, so the media developed to store these files have increased in capacity accordingly. Blu-ray now holds the mantle of providing storage for those requiring even more space on which to store their media.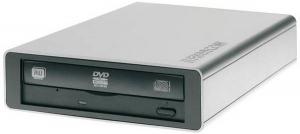 While various desktop and notebook computers now come with a Blu-ray drive as part of their standard feature set, these systems are still outnumbered by the majority of products that feature a DVD drive for optical media use. Plus there is a vast reservoir of legacy machines in regular use that do not have a built-in Blu-ray drive for playing movies and backing up important data. Rather than opt to replace their current computer with one that had built-in Blu-ray capability, users might prefer to consider purchasing an external Blu-ray drive. One possibility is the Freecom Blu-ray Rewriter which, as its title implies, offers both read and write capability.
Recently I have had the opportunity to check out this particular optical media solution. Included in the box, along with the Blu-ray optical drive unit, are leads for power and USB connectivity plus a Quick Start Guide and a CD containing Roxio Easy Media Creator 10.3 XE and an electronic version of the User Manual. You also get a couple of Verbatim Blu-ray disks for making your initial recordings. One of the disks is recordable rated at 6X while the other disk is of the rewritable variety rated at 2X speed. Both these Blu-ray disks have a capacity of 25GB although this is reduced once the drive has been formatted.
The Freecom Blu-ray Rewritable is available with a USB 2.0 (as with the review unit) or Firewire400 interface. Encased in a silver PVC body with front and rear mounted black face plates, the unit has a sturdy appearance. Weighing 1210g and with dimensions of 250 x 165 x 48mm, the drive might not be pocket-sized but could be carried round without too much discomfort as you transfer it between various systems as the need arises.
The unit's front plate combines a lacquered and matt black colour scheme. A blue LED light acts as a power and activity indicator while there is an easily accessible eject button. Switching to the rear, this face plate is totally shimmering lacquered black in colour. The back plate holds connections for mains power and USB connectivity plus an on/off switch.
Once you have cleared a space to site the drive, the set up process is extremely easy. You simply connect the two supplied leads to the mains and host computer before switch the drive on. Windows will automatically recognise the presence of the drive and locate any required drivers. You can then install the supplied software which does require a degree of patience as you wait for this process to be completed.
This software is made up of Creator 10.3 XE and LightScribe 1.18. Roxio Creator 10.3 XE provides sections dealing with Audio, Data & Backup, Copy, Media & Devices, Photo, Video and Tools. LightScribe can label your disks in a professional manner. You will need to supply the software for playing Blu-ray movies.
As mentioned earlier, this Freecom Blu-ray device is able to write to optical media with support for a variety of disk types (see table). When burning data to a disk you are given the choice of opting to regard the media as aUSB Flash Driveor a standard CD/DVD disk. In the case of the former you can save, edit and delete files running under Windows XP and later while the latter only allows for burning but with the ability to run on most computers.
Supported Media
Blu-ray
BD-ROM, BD-R, BD-RE (single / double layer)
DVD
DVD-ROM (single / double layer), DVD-R, DVD-R DL, DVD+R, DVD+R DL, DVD-RW, DVD+RW, DVD-RAM
CD
CD-DA, CD-ROM, CD-ROM/XA, Photo CD (Single & Multisession), Video-CD, CD-I FMV, CD Extra, CD Plus, CD-R, CD-RW
With support for 12cm & 8CM CDs & DVDs plus 12CM Blu-ray
The drive's writing speed will depend upon the type and rating of media being used. For example burning 12 large movie files adding up to 10.2GB of data took 62m minutes 47 seconds with a 2X Rewritable disk while 14.9GB of mixed data was transferred to a 6X recordable Blu-ray disk in 38 minutes 3 seconds. These tests were carried out using a selection of disks supplied by Verbatim.
The drive is not completely silent when burning data but it is not too intrusive with regards to noise. It was noticeable that the drive did become warm to the touch following a heavy use session. By shopping around you should be able to purchase this rewriter Blu-ray drive in the region of £205 or less.