A Mac Drive on Windows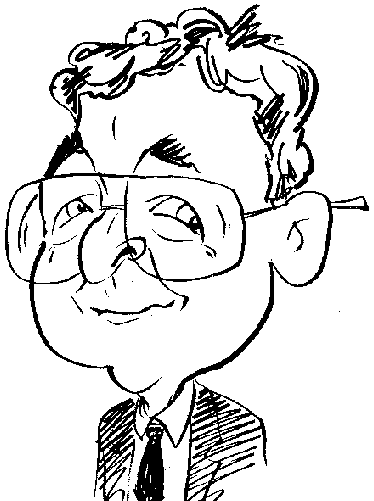 Many years ago I purchased a new hard drive with a capacity of approximately 100MB. The drive costs nearly £200. How things have changed.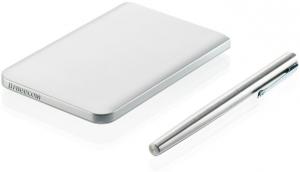 click image to enlarge
Sometimes a product can arrive for review with a problem that has more to do with the reviewer (myself) than with the actual product itself. This type of situation occurred recently with the arrival of a portable hard drive from Freecom. The product in question is the company's Mobile Drive Mg which is available in either 320GB or 750GB versions. However before dealing with the problem lets cover some aspects of the product.
The Mobile Drive Mg is a 2.5 inch SATA drive featuring low noise, low power consumption and support for the faster 5Gbps data transfer speed promised by USB 3.0. With a silver magnesium body weighing just 140g and dimensions of 120 x 81 x 10mm (there is a slightly larger version measuring 130 x 81 x 15mm), this device is easily portable as you slip it in an available pocket as you move between systems. A short (54cm) USB 3.0 connection cable is included with the drive. The length of this cable makes me feel that this drive is more suited for attaching to a notebook or netbook that supports USB 3.0 rather than a desktop system especially if the system features back-mounted USB 3.0 ports.
One feature, of which there is no doubt, is that the Mobile Drive Mg product is aimed at the Mac customer. The drive arrives pre-formatted for this operating system and contains various items of software and an electronic version of the product's manual. Unfortunately, as I alluded to earlier, there was a problem. I operate a totally Windows environment and so was unable to access the drive's content. In fact, while Windows acknowledged that a new USB device had been connected to the system, the drive failed to materialise when I accessed My Computer.
In order to check out this drive's capability I would need to reformat it so that Windows would accept it as part of its domain. So how do you format a drive that Windows failed to show on the desktop where you can access it to carry out the process? Fortunately there is a solution with the necessary steps listed in the table below.
Mac to PC Formatting
Step One
Right Click on My Computer
Step Two
Select the Manage option from Context Menu
Step Three
From the Computer Management window select Disk Management to see all attached drives and partitions
Step Four
Any drive that requires formatting will have a black, rather than blue, title bar making it simpler to select the one you want.
Step Five
Right Click the selected drive's title bar.
Step Six
Select the New Partition option
Step Seven
A wizard will lead you through the process that includes selecting the file system (NTFS preferred) and giving the drive a volume label before formatting takes place.
Step Eight
Once formatting has taken place, Windows will give you full access to the new drive.
Unfortunately you will miss out on the Mac software as this becomes a casualty of the formatting process. After following this process myself, I ran Read and Write tests with the newly formatted drive on a Windows 7 32-bit system with a 2.80GHz processor with access to 3.0GB of RAM. The results are listed in this next table.
Mobile DriveMg Timings
Video
Music
Documents
Read
70 seconds
74 seconds
5 seconds
Write
88 seconds
112 seconds
6 seconds
The video test consisted on 2.73GB of data spread over 4 files. A total of 971 files covering 58 folders, containing 2.54GB of data, made up the music test while the 14.00MB of data for the document test had 446 files in 2 folders. In addition I ran the same write tests transferring data from another USB 3.0 drive to the Freecom unit with the following results.
Mobile DriveMg Timings
Video
Music
Documents
USB 3.0 Write
48 seconds
76 seconds
9 seconds
While lacking the promised theoretical 5Gbps speed, these timings could encourage you to upgrade your system requirements to take advantage of USB 3.0. They will certainly save me time as I move files around my various hard drives. How these timings will compare on a Mac system I will leave for others to comment. System requirements for the Mac are a PowerPC G4/G5 or Intel Mac with 512MB of RAM running Mac OS 10.4 and later. Pricing for the 320GB unit is around £69.99 while the 750GB version is set at £99.99.
http://www.freecom.com/Products/External-Hard-Drives/Mobile-Hard-Drives/Mobile-Drive-Mg