Livescribe Echo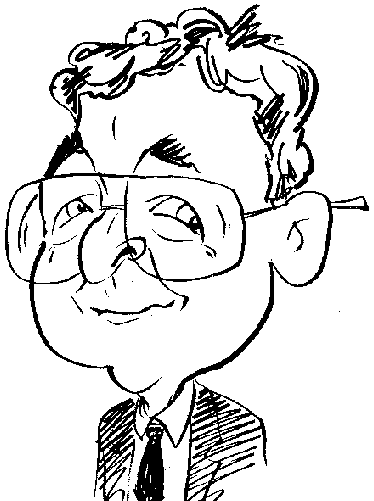 Review controls
Not so long ago I took a look at the Livescribe smartpen. This was the Pulse model and I was impressed with its functionality. Now Livescribe has produced a new model which goes by the title of Echo.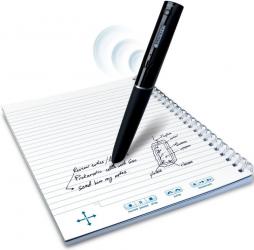 click image to enlarge
If you are unfamiliar with this type of device I should explain that a smartpen, at its basic level, saves a digital copy of any notes you make and then allows you to transfer them to a computer for editing purposes so that they can be integrated into other work. In the case of the original Pulse you could also record the audio from a conversation or presentation while you were taking notes. This audio recording would be digitally linked to the transcript of your notes. The Livescribe Echo smartpen continues to provide this type of functionality.
Unlike some other digital smartpens from companies such as IRIS and E-pens, Livescribe devices require you to use special paper when taking notes. Each page of this paper is covered with numerous dots that are almost indistinguishable to the naked eye. The smartpen uses these dots as reference points when creating and navigating the digital copy of your handwritten notes and accompanying diagrams. There are also quick buttons, in the form of icons, which allow you to carry out various actions such as record/pause/stop, jump, add a bookmark, jump to a position in the audio playback and adjust both its speed and volume level.
A sample Livescribe notebook is supplied with the smartpen with replacements being available from stores that include PC World, Currys and Maplin plus Amazon.co.uk. It is also possible to print your own special sheets of Livescribe-aware paper as long as your printer is capable of producing 600dpi output. As yet I have not tried to produce my own Livescribe paper.
Livescribe has made a number of changes with the design of the Echo smartpen. The silver coloured tube shape of the original Pulse has been slimmed down to give a more comfortable grip and it has been given a black coating. The protective sheath and the charging cradle supplied with the Pulse have been discarded. Charging is now carried out via a direct USB link with the supplied lead connecting to the end of the smartpen. The pen nib is protected by a small cap which I found a little tricky to fit on the pen and have already managed to misplace it more than once.
Also omitted from the package making up this new model is the headset that came with the Pulse. A headset is available but at an additional cost. However, rather than raid your bank balance, the Echo allows you to use your favourite headset as it has a standard 3.5mm jack socket.
The Echo can capture any type of note whether printed or handwriting, plus illustrations and diagrams with or without an accompanying audio recording. This content is easily transferred to the Livescribe desktop software which you will need to download. Also available is the new Livescribe Connect software. This addition allows users to access cloud-based services and provides the ability to link seamlessly to various connectors by dragging & dropping notes on to the relevant icon. Livescribe Connect makes use of the Pencast PDF format which can be readily accessed by anybody with Adobe Reader 10. A Pencast PDF contains both your written notes and any audio accompaniment.
There are two version of Livescribe Connect appropriately entitled Basic and Premium. Depending upon your Livescribe device, you will be offered the appropriate version free-of-charge. If you have a Pulse or the 2GB Echo then the Basic offering will be yours. Users with the 4GB or 8GB versions of the Echo get the Premium version.
The Basic offering of the software gives you the ability to send pencasts to a computer, Evernote (play back, store and search facilities), Facebook, MyLivescribe (500GB of free online storage) and mobile devices including the iPad and iPhone (Livescribe Pencast Player is available as a free download from the Apple app store). In addition the Premium version includes connectors for email (Microsoft Exchange, Gmail, Hotmail, Yahoo! Mail Plus and AOL) and Google Docs for collaboration project working.
As mentioned there are three versions of the Echo smartpen each with a different amount of memory for storing your notes and audio. The 2GB version gives you up to 200 hours of storage and is priced at £99.99. With the 4GB version you get 400 hours of storage, a starter notebook plus an extra cap (I said it was easy to misplace) and ink refill at a cost of £149.99. This review model was the 8GB unit which increases storage to 800 hours and includes the same extras as the 4GB version. The top of the range 8GB model has been priced at £179.99.
If you regularly take notes then this is a must-have device. It has the ability to enhance your note taking by adding extra functionality and will work with either a Windows or Mac system. The system requirements for Windows call for a 600MHz processor, 300MB of hard disk space plus a USB 2.0 port running Windows XP (SP3) and later. Mac users will require an Intel based Mac running Mac OS X 10.5.5 and later.