A Modern Day Router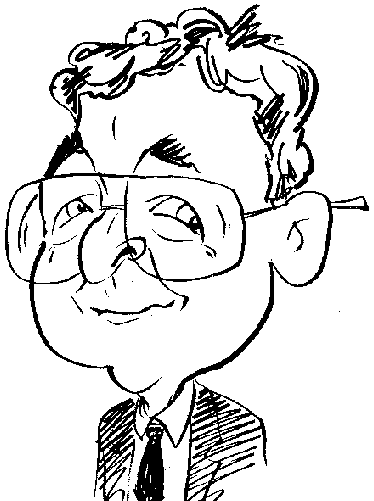 Once considered only suitable for the experienced user, networks are now being promoted as being straightforward and easy to set up with products such as this new offering from Cisco.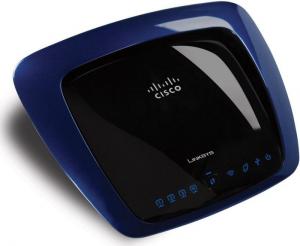 click image to enlarge
Adding to its range of networking products, Cisco has released the Linksys E3000. This product is a dual-band Wireless-N Router that brings together ease-of-use with a range of networking features. The Linksys E3000 kit consists of a low-profile router, power lead, Ethernet network cable, software CD and Quick Installation Guide.
Measuring 225 x 35 x 180mm, this stylist platter-shaped device has a sunken Perspex central area bordered by a very dark blue frame. Arranged along the front of the Perspex area is a series of icons which light up to indicate the various devices that are currently connected to the router. These connections for four Ethernet ports, an Internet link via an external modem and a USB linked devices are located on the rear of the unit along with the power socket and the on/off switch.
Before using the Linksys E3000 you need to run the supplied Cisco Connect software. A sticker has been placed over the router connections to re-enforce this message if the references on the CD and Quick Installation Guide were not pointed enough. The software provides step-by-step instructions as you connect the router to a power source, a modem and a computer in that order. The set-up process for the first and any subsequent additions to the network, which require an Easy Setup key, can take several minutes for each one but no further input is required by the user – you just need to show a little patience.
The Easy Setup Key can be created on a USB Flash Stick by the original computer. The necessary files will be transferred to this device so that they can be transferred to those computers that you wish to join the network. While it might sound a little complicated to somebody setting up their first network, the whole process is relatively straightforward and there are animated walk-throughs to help the user.
Cisco Connect provides the user with a menu listing four tasks that you might want to carry out. The first of these tasks involves adding another computer or device to the network. The device could be a printer or external hard drive. While you might think that both these types of device would be a suitable candidate for connecting to the network from the USB port on the router, it is impossible to add a printer by this method although adding an external hard drive by this route is straightforward. This is a disappointing aspect but not a fatal one. You could, of course, add a suitable printer via Wi-Fi using the Protected Setup button located in the middle of the icons mentioned earlier. Pressing this button gives you a two-minute window in which to introduce a wireless device to the network.
The second option deals with the router's Guest Account feature. By default this feature is turned on allowing up to five guests to access the through the network. You could turn it off or increase the number of guests allowed up to a maximum of ten. This feature is password protected and you can change whatever password is suggested by the software.
Other options include setting up password protected parental control with settings based on age of user, time and sites to be blocked. You can also view settings that include the router name which is initially chosen from a random list of catchy names, the router password and other details. For more advanced settings you need to use the Web interface for customising options that have been categorised as wireless, security, storage, access restrictions plus applications & gaming.
The Linksys E3000 provides both 2.4 GHz and 5 GHz access points simultaneously using six antennas split equally between the two bands. There is support for up to 128-bit encryption with WEP, WPA and WPA2 security. The Linksys E3000 is a solid piece of kit that will not let you down in performance and it doesn't look too bad either. I have seen this product advertised for around the £115 mark.
http://homestore.cisco.com/en-us/Routers/Linksys-E3000-HighPerformance-Wirelessn-router_stcVVproductId97826163VVcatId551966VVviewprod.htm