A Buffalo External Drive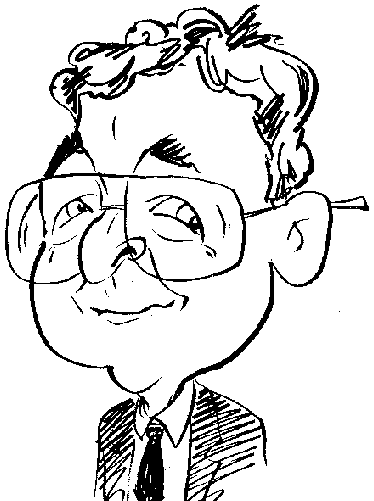 Review controls
Often you need access to your important data from a variety of locations. One way to ensure you have this access is to invest in a portable hard drive.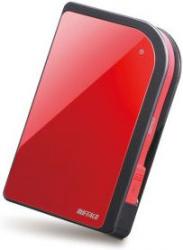 When I think back and remember looking through various adverts for a replacement hard drive, I can not help but shudder at the prices being asked for what today's users would consider totally insufficient capacity Let's face it, you can get more storage capacity today from a USB stick than was available for hundreds of pounds around a decade ago. This bout of nostalgic reminiscing was brought about as a result of the arrival of an external hard drive from Buffalo.
The new hard drive was the Buffalo MiniStation which, like other external hard drives, connects to your computer via a USB lead. However, unlike the other external hard drives I have looked at, this particular model comes with its own 13cm rubber USB lead already attached. The supplied USB lead wraps around the body of the drive in a channel that ensures it is kept well out of the way when not in use. This feature does have the benefit that there will be no need to go scrambling around looking for a USB lead. It is amazing how such items can manage to hide themselves just as you need them – this hiding ability is an attribute that is shared with my cat during a particular cold spell. At first I thought that this lead was permanently attached but, in reality, it is detachable so that you could replace it with a longer lead if necessary as long as it has a mini USB connection.
With dimensions of 90 x 20 x 134mm (W x D x H) and weighing 240g, the Buffalo MiniStation is eminently portable especially when used with the supplied USB lead. Available in capacities of 250GB, 320GB and 500GB, you have a choice of white, red or high-gloss black. I have been checking out a 250GB pearl white model with grey piping on the rear and a transparent plate on the front.
The unit is basically rectangular in shape although it does have one rounded corner around which the USB lead runs. In order to ensure that the drive is protected during transit, the body of the unit has shock resisted capabilities. While I have yet to test this feature on hard surfaces, the drive was accidentally dropped onto a carpeted surface without any problems developing as a result.
No direct power source is necessary with this device as the USB connection delivers all that is required. However you could well discover, as I did, that the drive fails to perform if attached to a USB hub. The MiniStation much prefers a direct connection with the system.
When you first connect the drive to your system, a front-end menu gives you access to various options. You can set up a SecureLockMobile utility that can protect your data through the use of password-protected encryption. However this option is only available to Windows users and should not be implemented if you intend attaching this hard drive to a Mac. The well-respected Memeo AutoSync software provides the means of keeping the MiniStation synchronised with your Mac or PC. Also included are a copy of Google's Picasa photo management utility and TurboUSB to help speed up data transfer via USB when using this device.
Testing the drive on my rather overworked desktop system struggling under the weight of various add-ons, both of the software and hardware category, I was able to transfer 1080.3MB of data made up of 361 MP3 files stored in 19 folders in 116 seconds. Switching to Word documents files, it took 39 seconds to transfer 15.3MB consisting of 574 files. While not outstanding these timings are acceptable and should satisfy most users.
Priced at £67.83, the Buffalo MiniStation will work on any system running Windows 2000 and later or Mac OS 10.4 and later. The product comes with a 2 year warranty.
http://www.buffalo-technology.com/products/external-drives/ministation/hd-pxt-ministation-with-hardware-encryption/