A Desk-based SpaceStation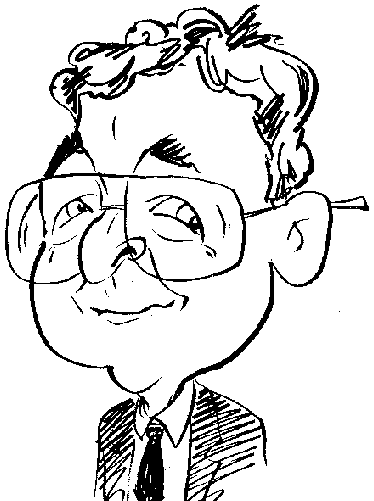 Review controls
Sometimes a product's title can cause some initial confusion as happened with kit developed by Bluelounge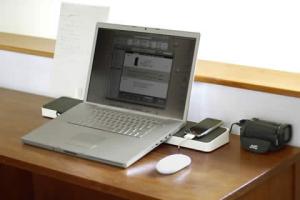 click image to enlarge
Space Station! You have to be kidding! Why would you expect anyone with a fear of heights to tackle this particular subject? While experiencing zero gravity might do wonders for my troublesome back; the training involved would be extremely strenuous. These were just some of the thoughts that flashed through my mind when I glanced at the review schedule and saw that I had been pencilled in to review a Space Station. Fortunately, in my haste, I had missed the fact that this was a single word and this fact shifted the subject matter from outer space to the more convenient location of my work space.
Now it made sense. With the amount of clutter currently in residence on my work space, there was an obvious need for some sort of organisational device. The SpaceStation in question is a desktop organiser that offers to take care of cable clutter while providing additional USB connectivity.
The first problem, and it was a sizeable one, with a device such as the SpaceStation is that it requires its own parking area on your work space. It was necessary to clear away several items, not in itself a bad idea, to create the room to position the SpaceStation (not a problem the space-based version would face) with its dimensions of 650 x 110 x 35mm (the unit has a gentle slope which reduces the height to 25mm at its lowest point).
The review sample was coloured black (I believe a white version is available) and has a loose fitting rubber pad on the top. This rubber pad tended to flutter if my desktop fan was turned on. Closer examination reveals that the SpaceStation is little more than s shell casing. Tucked away in the inside are various hooks for wrapping cables and leads around. There is also a USB 2.0 4-port hub with its own mains power socket. A power lead is provided but this turned out to have a US-style 2-pin plug. Fortunately I had an appropriate adapter to convert it for UK use.
The general idea justifying this product's existence is that you can wrap various cables and leads, than do tend to clutter your work space (well at least they do with mine), around the hooks thus giving your work space a more minimalist appearance. When done it was if I had been transported to a totally different work location. You can lean your laptop or maybe a keyboard on the SpaceStation to give you a more ergonomic angle for typing. The rubber pad does ensure that problems with slippage are kept to a minimum.
The additional three USB 2.0 powered ports (you do loose one on your laptop or desktop machine when connecting the hub) are always useful although you might need to give a little thought as to which devices are connected to these ports – they are not the most conveniently positioned ports for removing and attaching devices. Finally, a ridge running along the length of the SpaceStation's top can be used to hold cards or other small documents that you need to refer to on occasions.
The SpaceStation does what it is intended to but I have to admit that I miss the clutter I have got use to over time. I now have the problem of finding items, previously in easy reach, that I cleared away to make room for the SpaceStation. But that's progress for you and I now have a clutter free work space – at least for next few hours or so. The review sample of SpaceStation was provided by Cable Organizer and is priced at $79.95. By checking the Internet you might be able to find a UK source that could alleviate any problem with the power plug.
http://cableorganizer.com/blue-lounge-designs/space-station.html