iPod Extra Battery Power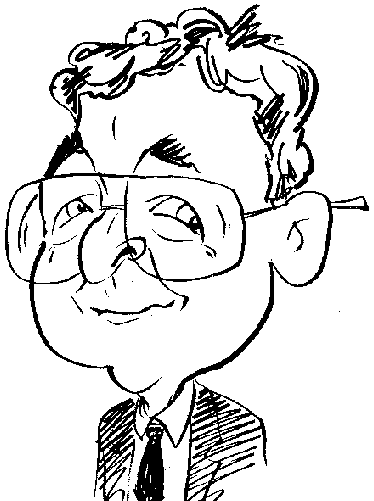 Mobile devices, such as the popular iPod, rely a great deal on battery power which has a habit of running out at inconvenient moments. One solution to this type of problem could be a battery pack.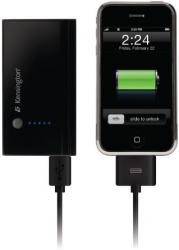 click image to enlarge
Since its original introduction in 2001, a healthy industry has been built up on the back of the iPod as various companies have set about developing a range of accessories for the different iPod devices. In the past I have checked out a number of these accessory products. This list includes a selection of devices designed to link the iPod to a car radio either using FM transmission technology or a physical link to the radio's auxiliary socket; portable and home based speaker systems; and even a clock radio featuring an iPod docking station. Now it is the turn of a battery pack from Kensington for use with the iPod or iPhone.
This kit consists of a rechargeable battery unit; a retractable USB cable; plastic protective cover for the dock connector on the battery; and a small instruction guide. The battery, measuring 60 x 49 x 10mm, is predominately black with a grey strip running along one side. LED lights provide feedback as to whether the battery's current capacity is at 20, 40 or 100% plus a flashing warning when the level drops to below 20%. A mini USB port is situated on the base of the unit while a standard iPod docking connector is on the top.
When not in use, the plastic protective cover can slot over the docking connector. Surprisingly I could find no mention of this protective cover either on the box or in the instruction guide. The retractable USB lead can expand from a length of 10cm up to 53cm.
The battery unit can be recharged from a notebook/desktop system using the supplied USB lead or from the mains, although this will require a USB power adaptor plug which is not provided with this product. With the latter option, it is possible to simultaneously recharge an iPod while charging the battery which could save on time for those who are in a hurry.
Charging the battery straight from the box, using the mains, took 95 minutes. When using this lithium-polymer battery, you are advised to adopt a policy of frequent partial recharges rather than waiting for a full discharge. As the battery has no "memory effect", this method should help prolong the life of the battery. Figures released by Kensington, and I have no reason to doubt these claims, state than this battery should be capable of providing an extra 30 hours of music or 6 hours of video with either an iPod or iPhone. Talk time on the iPhone can benefit from up to an additional 3 hours of use.
My tests were carried out using an iPod Classic and no problems were encountered. I have seen this product priced at £39.13 although you might be able to track one down slightly cheaper. There is also a larger version of the product which provides even greater additional playing time when used with the iPod or iPhone.