Virtual Sound Card Facility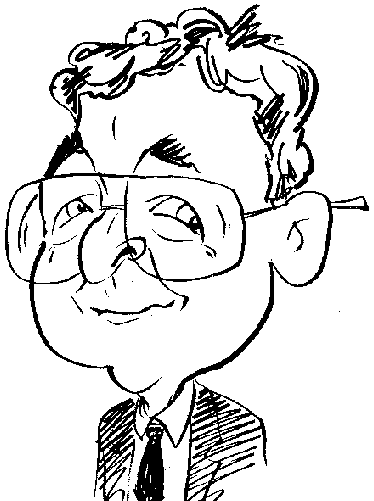 The needs of multimedia and telephony based applications tend to differ with regards to various settings. Sandberg believes it has a possible solution to circumvent this problem.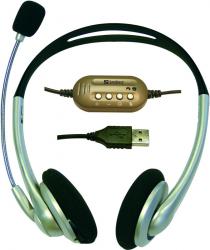 click image to enlarge
Recently I have looked at a number of products from Sandberg, a Danish company involved in the development of various computer accessories that are distributed in the UK by Interactive Ideas. Generally the purpose and functionality of these devices is fairly evident from their title but not always. For example this next product is a USB device that goes by the name of ChatSet.
So what exactly is the Sandberg USB ChatSet? At a quick glance you might mistake this piece of kit for a fairly standard headset with an attached flexible microphone. A little closer examination, however, would reveal that the unit's 250cm lead, for connecting to an available USB port, contains a dark grey control module. It is this module, measuring 65 x 30 x 18mm and featuring four silver buttons with two LED lights, that turns this product from a standard headset into one that can increase the basic output functionality of your computer.
Two of the buttons on this control module allow you to adjust the volume input level through a small numbers of pre-defined steps. This does mean that precise adjustment does tend to be rather difficult. The other two buttons allow you to switch on and off both the audio input and microphone capability. The status of these on/off buttons is indicated by LED lights.
Connecting the ChatSet to your computer immediately gives you a choice of audio output and input. This facility is achieved by the ChatSet acting as if it were a virtual sound card attached to your computer. You can adjust various settings used by the original and virtual sound card independently to suit your needs. By default multimedia applications, such as media players and games, will be directed towards the original sound card and any connected speakers. Telephony based applications, for example video calling and VoIP communication related applications, can make use of the headphone and microphone combination available with the ChatSet.
The microphone can be mounted on the right or left side of the face and the headband can be adjusted for different sizes of head. While the ChatSet does make switching between the different needs of multimedia and telephony based software, I found it was not as comfortable as some headset I have used in the past. I also felt that a volume control wheel would have allowed for a more precise volume level rather than the button step method used by the ChatSet.
The earphones have a frequency range of 20 Hz – 20 kHz while the omni-directional microphone frequency range s 30 Hz – 16 kHz. The Sandberg ChatSet is available for £21.94 including shipping from Amazon and should work on any Windows-based computer although it is probably more suited to a notebook rather than a desktop model.