Capless USB Drive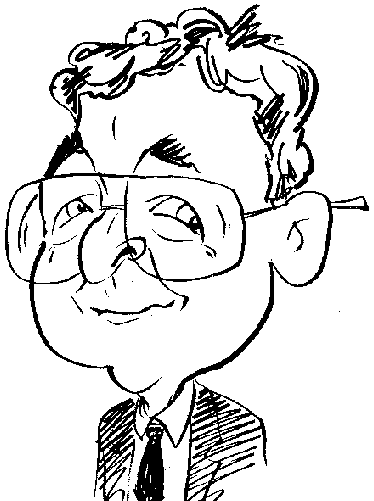 Review controls
Like socks, USB caps take on a life of their own and are expert at hiding themselves.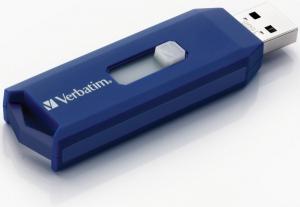 click image to enlarge
Verbatim has recently introduced a new range of Store'n'Go USB drives. Decked out in the company's familiar blue livery, these drives will be available in capacities of 1, 2, 4 and 8GB. I have been looking at the 4GB model which has been priced at £19.99.
This new USB drive immediately solves one problem that many users of this type of device will be familiar with on a regular basis. Just what do you do with the removable cap while the drive is inserted into a USB port? It is amazing how quickly you can misplace out of these caps no matter how careful you are, as I know to my cost.
With Verbatim, this problem is solved by doing away with the removable cap altogether. Instead the company has implemented a retractable system, similar to the one featured on Stanley knives for a number of years. You simple use a plastic slider button to extend or retract the USB connection as appropriate. When not in use the USB connection is concealed in the body of the device. It has to be admitted that I have seen other USB flash devices with this particular feature but they were promotional items handed out at events rather than a commercially available product.
As well as the retractable USB connection system, Verbatim has bundled in some bonus software, developed by a company called Cososys, which is pre-installed on the Store'n'Go device. This software is Carry it Easy Lite which provides encryption and synchronisation facilities for those who need their data to be portable and safe. As you might expect from the "Lite" designation, this is a cut down version of a full featured program available for purchase from Cososys.
The Lite version restricts its functionality to offering password-protected encryption and the ability to synchronise specific folders between the Store'n'Go device and a host computer. By default the Carry It Easy Lite software targets the My Documents folder and allows the user to cherry-pick which elements will be added to the Store'n'Go device. Other folders can be added using the Folder Synchronization option in conjunction with Windows standard browse feature. Once the folder has been automatically created on the USB device, then a simple click of the synchronization button will carry out the task. Synchronisation can be in either direction or both depending upon which button option is selected.
Before encryption can take place, the user needs to supply a password. When this task has been carried out then the data stored on the Store'n'Go device will be automatically protected with 128-bit AES encryption. With encryption implemented, the folders on the USB device will appear empty to a casual browse. In order to view the data, you will need to decrypt the necessary files using the Cososys software.
Now we come to that part of the review where I have my usual moan about the difference between quoted read and write speeds when compared to those I was able to achieve. This Store'n'Go device is no exception. Verbatim has managed to obtain read speeds of 200x (30MB) and write speeds of 80x (12MB). The best I was able to record was 7.9MB/sec for reading data and 4.54MB when carrying out a write operation to the device.
Certified for use with Windows Vista, the Store'n'Go USB drive supports the Windows ReadyBoost feature allowing its storage capacity to be used as additional memory. It is easy to use, extremely portable and with the Carry it Easy software installed on the device, it can be used where ever you have access to a host computer without loss of functionality. The product will work on any Windows platform from ME onwards; Mac OS 9 or higher; plus LINUX 2.4.0 and higher.
http://www.verbatim-europe.co.uk/en_1/article_store-n-go-usb-2-0-retractable-drive-carry-it-easy-update_4716.html