Digital Prints get Touchy Feely with Photobox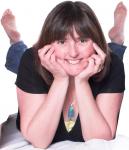 Review controls
An on-line service to turn your digital prints into so much more - from prints and enlargements to collages and collages; from cushions and handbags, to photobooks and wall art.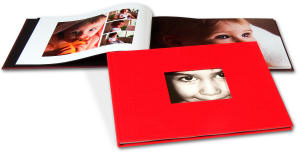 click to enlarge
On-line Digital Photo Printing from Photobox
You know the story. You've taken lots of lovely pictures with your fantastic new phone, or that expensive digital camera, but what do you do next? Do they stay stuck on your phone or maybe even get to your PC if they are lucky? There is a great temptation just to leave them there never looked at again. Can you date the year you purchased your first digital camera to the lack of printed photos from that time onwards?
Digital photo frames are one answer, photo printers another, but this new service from Photobox proved just the thing I was looking for.
Photobox (www.photobox.co.uk) is an on-line service where you can turn your digital piccies into ones you can touch and feel in a dazzling array of formats, from the comfort of your own living room. It would take me a lifetime to describe all the products here, from prints to collages, photobooks to canvas wall art, cushions and bags to T-shirts. But here's my experience of just a few of these.
Very luckily I've just had one of those wonderful family photoshoots of me and my family - you know the trendy ones with the white background. So I had this little CD with 45 wonderful shots on it all ready to trial on Photobox. Off I went - plugged the CD into the D: drive and visited the site. Uploading my photos to the site was simple - the uploader dropped the pictures straight from my hard drive into my account on Photobox. It took a little while - so I went off and did something else for a while. When I returned my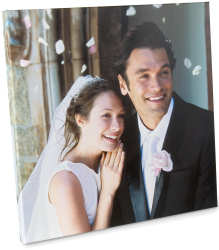 click to enlarge
photos were all filed in virtual albums on the Photobox in a the passworded account I created earlier.
Next was the difficult task of selecting just which photo products I wanted. I started with some simple straightforward standard size prints and enlargements. This was easy - just visit my photo album, click on the photos and select the print format. Then go to the checkout. Standard prints start at 4 pence each, at the time of writing, and there is a join up offer of 40 free prints. They promise next day delivery for orders before 4pm. Sure enough mine arrived promptly and were of the high professional standard I would expect and neatly packaged.
Now I was getting confident it was time to get creative with the Photobook. This is like having your own coffee table book full of your own creations. There are several formats and cover styles to choose from. The books start at 26 pages, but can be as many as 100 pages displaying up to 900 photos (between 1 and 9 photos per page). Now these are really fun to create. On each page you select the number of photos and an arrangement on the page, then drag and drop your images. I'm not particularly PC literate, but I found it terribly easy. There's also space for your photo captions (harder by far to think of). The Photobook took a few days to arrive but was well worth the wait. I've never seen anything like it amongst my friends. It is the most fabulous momento. I'm thinking of doing one a year to show off the best bits of the year. And because it's reasonably priced (from £19.99) the Photobook makes a perfect present for grandparents at Christmas. It would also be a lovely way for children to show their best memories to their own kids.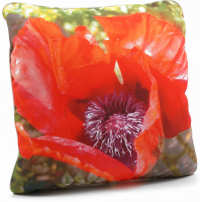 click to enlarge
I also had a great time putting together my pictures into an A1 collage, printed on glossy paper. I was thrilled to find that currently there is a buy one get one free offer on collages at the moment - so my Mum can have one too. I did have a slight hiccup with the collage because I couldn't get it to work in my web-browser, Firefox. However, the technical people were extremely helpful, and sent me an email with a plug in which worked a treat.
Delivery can be to your own address or to anyone else. You can create an address book for sending prints onto. Your images can also be shared by email with your friends and family. From the site just send them an email with a link to your album.
In summary, the experience was a pleasure, the quality of the prints/books was excellent, packaging provided good protection to the goods and they arrive promptly. And all at a reasonable cost. For less than £50 I ordered 40 standard prints, 2 * A3 enlargements, a 26 page photobook and 2 * A1 collages. A very happy bunny I am too.
I'm so pleased with this service I've given www.photobox.co.uk the coveted Gadgetspeak 5*5 Smiley Award!