Electronic Note Taking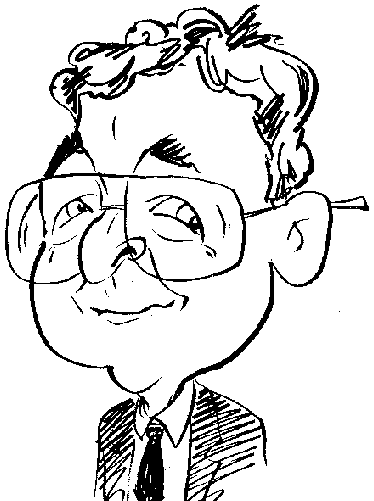 A visit to a recent trade show introduced me to an electronic note taking device that was quickly added to my list of products to review.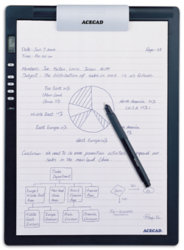 Generally a review product's involvement in the actual writing process of a piece, such as this, is minimal especially when that product is a peripheral device rather than a system box or word processing package. All the testing and use of the product will have been conduced prior to the writing stage. Of course there are some exceptions. Speech recognition technology immediately springs to mind, as does a digital notepad such as the DigiMemo A402 developed by AceCad and supplied by Selwyn Electronics for the purpose of this review.
As the product was described as being capable of providing the means to "digitally capture & store everything you write with ink and ordinary paper", I decided to use the DigiMemo A402 as the utensil for writing the initial draft of its own review. While I could be carrying out this task in various locations without access to a computer, for comfort's sake I am actually seated in my favourite armchair in my living room. Up to now all I have needed to do is insert the four AAA batteries into the digital pad and 1.55v Button cell battery into the special pen provided for writing on the paper held in place on the DigiMemo unit. Later I will need to install the supplied DigiMemo Manager and Handwriting software that hopefully will be able to transfer my scrawl into recognisable text.
The digital pad, measuring 245 x 336mm (W x L) and weighing 660g, fit comfortably on the knee or could be placed on a table if available. Using electromagnetic technology, whatever you write on the page will be captured and stored in the DigiMemo's 32MB of memory. According to AceCad, this memory should be enough to store up to 999 pages. I have not tried this personally but have no reason to doubt it. Extra storage capability is available with the use of supported SD cards.
Having now reached the second page of writing, I need to inform the DigiMemo of this fact by pressing the appropriate button on the left side of the unit. Status information regarding the page number and battery power level is displayed in a small LCD window. If you forget to inform the DigiMemo regarding a new page situation then your original notes will be overwritten by any later entries.
Transferring your work from the DigiMemo to a computer can be carried out via the supplied USB lead and the DigiMemo Manager software. Individual pages are stored as single files within the DigiMemo folder that can be accessed in the normal manner. Options are available to bring in a single page or all pages; change the colour or highlight items; add extra content; and delete whatever is not wanted. The results can be saved using the proprietary .dnd format or an image using bmp, jpeg, gif or png format.
Using additional software you do have the option to convert DigiMemo content into editable text. A 30-day trial copy of MyScript is included with this package to show you just what is possible. This software asks you to select whether your style of writing consists of capital letters, simple printing or natural handwriting. Support is available for different languages and the software can handle content as rich text or a combination of text and graphics. The results, which are produced fairly quickly, can be exported as a text file; send to Microsoft Word; or an email attachment.
Once you get use to remembering to turn the device on before starting to write and remember to advice when starting a new page, the results achieved by this device are good. You also need to make sure that you use the provided pen as normal writing implements do not work with this device. I did notice that the text would sometimes appear slightly skewed in relation to the lined page and some care does need to be taken not to use the full width of the page to avoid loosing some data. The MyScript was equally impressive with around 96% accuracy when working with my handwriting. However I must admit that I took more care than usual with my handwriting.
The system requirements for this product require a 500MHz processor with 128MB RAM and 32MB of hard disk space running Windows 2000 or XP. Selwyn Electronics has priced the DigiMemo A402 at £110. MyScript software will add a further £42 to your bill.
http://www.selwyn.co.uk/Pen+Input+Solutions/DigiMemo/item2908