Two Books From Haynes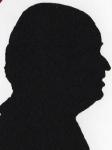 If like me you thought Haynes only did manuals for people wanting to work on their cars, think again as here I am looking at two manuals for those wanting to work on PC's and notebooks.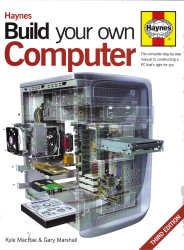 Build Your Own Computer ISBN 978 1 84425 457 6
The authors of this 168 offering are Kyle MacRae and Gary Marshall. I see this is the third edition. The whole book/manual is interspaced with numerous illustrations and relevant tables. You immediately feel that the authors know their subject.
After the introduction you go straight into Section 1 Planning the Perfect PC. This is only 12 pages but should you not empathise with the reasons then it might well not be your thing to build your PC. The four reasons/criteria given is that nothing you can buy gives you everything you want/need. That it will be flexible and able to fulfil all your needs. The PC is expandable after all we all know whatever we have is never enough and lastly and perhaps least important you understand your machine and you even could save money.
Section two helps you choose your hardware, certainly make all your choices before you purchase anything as the next 55 pages explain not everything is always possible.
Section three covers assembling a dual core PC in 28 pages while Section four covers assembling an Athlon PC is 16 pages. Section five is 30 pages of what is termed final touches. Section 6 consists of five Appendices only a total of 16 pages but for instance an easy reference to beeps and error codes could save you many hours and maybe a few grey hairs.
Available from bookshops and websites or direct from Haynes the second link at £17.99. The best price I could find is £11.69 from the first link and includes delivery.
http://www.amazon.co.uk/gp/product/1844254577
http://www.haynes.co.uk/webapp/wcs/stores/servlet/ProductDisplay?storeId=10001&productId=43317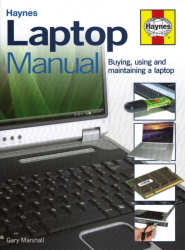 Laptop Manual ISBN 978 1 84425 439 2
This is written by one of the authors of the last manual namely Gary Marshall, this time it's 150 plus pages. Of course it does not suggest you build your own notebook as often the innards of notebooks are very custom made and there is little or no space to work. Expandability is often limited only to changing memory or drives and just sometimes adding devices.
I must admit I often fiddle inside the case of a PC but rarely try to access a notebook, here Gary try's to explain what you can and cannot do yourself. It could be simpler than you/I think and of course the £17.99 cost of this manual/book is considerably less than going to an expert. Of course if it's still under warranty you have to be very careful not to invalidate it.
Just like the previous book there are ample illustrations and tables as well as five sections and two Appendices.
Section one covers how to select the correct notebook, Section two using it, Section three covers connectivity (can you do what you need with a notebook), section four keeping your laptop running smoothly and Section five covers upgrading. This leaves two Appendices and the Index.
Doing my Internet searches found Haynes Laptop Manual at £11.69 including post and packing from the first link below. You could of course purchase direct from Haynes at £17.99 via the second link.
http://www.amazon.co.uk/gp/product/1844254399
http://www.haynes.co.uk/webapp/wcs/stores/servlet/ProductDisplay?storeId=10001&productId=44007