Buffalo Cloud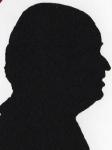 On the face of it a similar device to the WD My Cloud reviewed a few months ago. Two Terra Bytes of storage available for you to share across your Network. However due to various initial problems a lot of time was spent before all was perfect.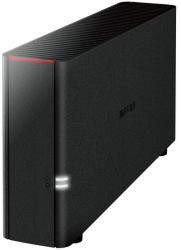 click image to enlarge
I could write the whole piece and more on the various problems caused by Anti Virus, Firewalls, and Firmware. Let's just leave it that technical support were very helpful with a long phone calls and this was followed by several emails. Apart from the firmware problem the difficulties were ay my end but once we got past that it seems that the latest version of firmware solved the last problem of not being able to connect wirelessly. So a big thank you to Mary at Buffalo Technical support.
The box is 23.5x4.5x12.5cm the first is with cables inserted in the rear. It connects via Ethernet to your router or modem/router. So one PC on your network is connected and the software is call Buffalo NAS Navigator.
In theory if you load this file on any other PC or Notebook on your network you should be able to access any files you have stored on your Buffalo Cloud box.
From your main PC you can copy and paste items to the share folder. You can of course decide who is able to view files and you can create other folders just for a group or even just one person.
This should also work on iOS and Android units. I can confirm it works on Android so files can be uploaded or downloaded while anywhere in the world so do not forget the username and password that you set on the mobile device.
Even if you as the Administrator want to access the folder setup on your mobile device (stored on the NAS) you have to enter that username and password on the PC.
You can also attach a USB stick to the back of the NAS and copy files to a from that if they are in the general Share then drag and drop or copy and paste works. However if the files are in or being transferred to your mobile devices folder then its user name and password are needed.
When you first apply power to the NAS there is a white flashing LED on the front of it. Only when this turns solid white is everything ready to be used.
The rear of the unit has a line of three connections DC input, Ethernet and USB. Above these three items is a slider on/off control.
There are two Getting Started sheets mostly illustrations but there is text. If like me your PC is less cooperative then problems are possible. All the files are on a CD-ROM and they seem to be for three different NAS units so do choose the correct one. The full manuals are also on the CD-ROM.
The problems I had were extreme and only a decent support person could untangle them. Having said that if you had the range of problems I suspect that you would have returned the unit as faulty. It was not but my Anti-Virus and Firewall did not help but a magic .03 increase in the Firmware also helped with the last problem of not being able to see the NAS via Wi-Fi important in most homes and offices but vital for remote connections via Mobile.
It is possible to map the NAS to a drive letter and for a lot of people this means just going to File Explorer and no more once things are working. I copied 385 files in 11 folders in 90 seconds it was a tad over 3GB of data.
My unit was 2TB but other sizes are available. For instance there is a 4TB version for £179.13 and less than £33 to double the amount of storage sounds good to me.
The Buffalo NAS Link Station 210 is available from the link below for £146.21 with free delivery.
http://www.amazon.co.uk/gp/product/B00IAE2V3W?ie=UTF8&tag=gadge0a-21&linkCode=as2&camp=1634