A Selfie Tool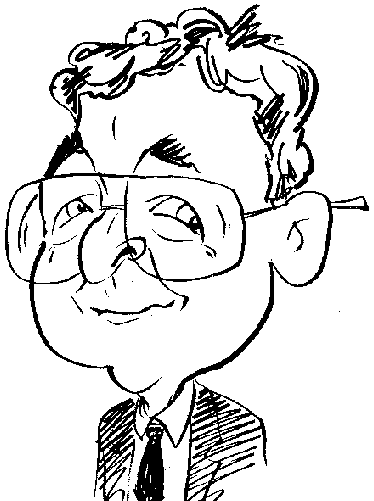 Review controls
I once worked as a beach photographer snapping holiday makers in the hope they would purchase these items as a memento. Maybe I could be considered an early form of this next product.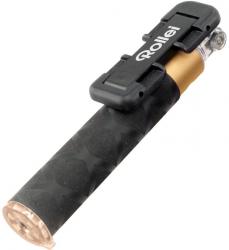 click image to enlarge
There is one aspect of a smartphone's use that I am sure never considered during the early development stages of this particular type of mobile device. While, no doubt, discussions between the development and marketing teams would cover subjects such as weight, size, screen quality, Internet access, telephonic communications and the use of the front/rear camera elements to mention just some topics, I just wonder whether those early pioneers, in this field, would have uttered the word that defines what is considered by many to be a compulsory use of the smartphone. I am referring, of course, to the act of grabbing Selfies using a mobile device.
Within a short period of time, Selfies, whether a solo image or one that includes a celebrity or special location, have become so endemic with regards to the use with which smartphones are regularly involved that a new industry of manufacturing accessories to aid the capture of Selfies has sprung up. One company leading this particular charge is the Germany based, camera manufacturer Rollei. The company has recently released a number of devices to aid users who feel compelled to capture Selfies at every opportunity no matter what the circumstances or location. One of these accessories is the Rollei Selfie Stick 4 Style which I have had the chance to try out recently.
The Selfie Stick 4 Style is available in a choice of four colours. You can select from Titan, Pink, Gold or Black as you go for a colour to suit your personality or, more probably, the smartphone with which it will become a close companion for as long as this new craze lasts. My review sample was the black model.
This bubble packed product consists of the actual stick unit, which can expand from 120mm up to a maximum of 450mm, and a small button battery powered remote control. The battery (CR 2032) is already inserted into the remote unit. You also get a concertina style two-year warranty certificate in nine different languages. There are no instructions regarding how to use this product but none are really necessary.
The Selfie stick, with its attached lanyard to make sure you do not loose it, in its compressed state is a bit like a small baton encased in a rubber grip. A flexible and adjustable small platform is attached to the end of the Selfie stick. This platform, originally held in position by a screw mechanism, can be rotated and adjusted through 270 degrees. Restraining grip handles are at each end of the plastic platform which forms the support for the smartphone. While not immediately obvious, you can extend the spread of the platform to accommodate smartphones of various widths. This spread feature makes use of a spring element to ensure you obtain a secure grip on the smartphone.
With your smartphone securely mounted on the platform, you can extend the stick element. The main grip handle houses four pull-out interlinked sections. These sections are locked into position whether extended or within the handle by a slight anti-clockwise twist. A twist in the opposite direction allows the sections to be pulled out or collapsed back into the handle. As well as being a hand held device, this Selfie stick can be attached to a tripod via a screw connection in the base of the handle.
Of course with your smartphone held high in the air, this does bring into question the logistic problems of how do you control the camera's shutter operation. This is where the remote control unit comes into play. It is also the one element of the kit that perhaps could have benefitted from some basic instructions.
You need to pair the remote control with your smartphone using Bluetooth. Whenever you turn on the remote control using a small button located on the right side of the unit, it will automatically going into pairing mode as it searches for a partner. Once the Bluetooth connection has been established then you can use one of the two buttons located on the front of the remote control to take a picture. There are two buttons, one for iOS and the other for Android devices. Needlessly to say, the camera app needs to be running on the mobile device for a picture to be taken.
According to Rollei, the remote control will work with devices running iOS 6.0 or Android 4.2.2 and later. However I did come across one Android device running version 4.2.2 that refused to respond to the remote control even though it was paired to the Rollei unit. Of course you still might have the problem of how to check what scene might be centred in the viewfinder before taking a photo but that problem is not part of the Rollei Selfie Stick 4 Style's skill set. This product is priced at £24.99.
http://www.rollei.com/products/tripods/selfie-accessories/selfie-stick-4-style,p263012