The New Three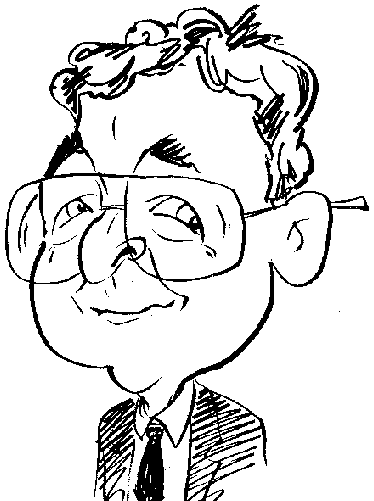 Review controls
What's in a name? Do we call this next product the iPad 3 or the New iPad? As long as we regard it as the latest addition to Apple's iconic tablet range, I don't think it matters all that much. You can call it what you like (personally I tend to use "Oi you" or "Thingy" if I am in a particularly good mood at the time) as long as it does what you want when you want (I will not mention the words I use if this does not happen).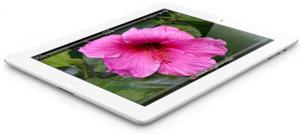 click image to enlarge
My review sample of Apple's latest tablet, kindly provided by Vodafone, was the 16GB version of this product. At a quick glance there is little to distinguish this new model from the previous version with regards to overall appearance. With dimensions of 241.2 x 185.7 x 9.4mm (H a W x D) and a weight of 652g, the review model features a black bezel encompassing the embedded Home button and enclosing the 9.7-inch LED backlit, glossy widescreen, multi-touch display that does seem less susceptible to catching the finger smear disease that often affects many touch screens.
Located in a central position on the base of the unit is a standard Apple 30-pin connection socket (a lead is supplied). A volume rocker switch is on the right side along with a slider button which can act either as a mute on/off or rotation lock on/off switch depending upon a user-designated setting. Positioned on the top left is a 3.5mm headphone socket while the power on/off button in on the opposite corner. Mounted on the rear of the Tablet is a 5MP camera with a VGA camera for face-to-face activity on the front.
Being more use to the Android platform, although I do possess some other Apple products (Nano, Classic and Touch), I feel the setting up of this iPad offering was slightly more time consuming to that which I regularly have to endure. Once you have made decisions regarding language, country, network and location services, you will need to create an Apple ID if you do not already have one. While this may be familiar territory to those who have already joined the iPad/iPhone family (possible even being part of the overnight queues that build up outside an Apple store when a new product goes on sale), there will be others who have yet to commit to adding to Apple's profit margins.
An Apple ID will consist of an iCloud email address and a password. This password will need to consist of a mixture of upper and lowercase letters plus at least one number – a sensible security practice that not everybody adheres to when setting up a password. You can also opt to include iCloud services, Siri and whether or not to provide Apple with diagnostic reports.
Powered by a dual-core Apple A5X custom-designer, low-power system-on-a-chip (SoC) processor, this iPad tablet required the power button to be depressed for three seconds before any activity was detected. A further 19 seconds passed before the unlock screen appeared and gave you access to a screen populated by 20 pre-installed items that included Safari, Mail, Videos, Music, Messages, Maps, iTunes, Settings and App Store. Having checked out the various settings and adjusted a number of options, I decided to pop along to see what the App Store had to offer to help check out the visual, audio and speed features of this device.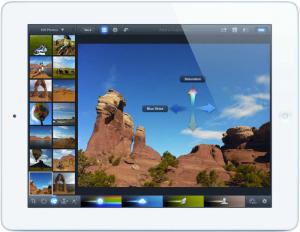 click image to enlarge
There is certainly plenty to select from. However you will need to provide information that includes your Apple ID, password, credit card and a billing address that must feature a phone number. This was quite a cultural shock especially as my first choice for a download was a free app rather than one that required a payment. No other online store that I have accessed required credit card details and a phone number for a non-payment service but then Apple has always gone about its business in its own way backed up by terms and conciliations that covered 34 pages which you can read through but I wonder how many people actually bother.
Having played a few rounds of Angry Birds, it was time to get back to more productive matters. The unit's Retina display screen, which does collect some finger smears to contradict my earlier observation, is excellent with bright, clear images even in various lighting conditions. The delivered resolution of 2048 x 1536 gives you 264 pixels per inch which is certainly easy on the eye. There is some reflection at times but it does not hinder the overall viewing pleasure.
When using the rear mounted 5MP camera I did notice some light distortion with my first few captures but this problem disappeared and I was unable to duplicate it later when working with both still and video captures. Image quality was generally of a high quality with regards to picture quality apart from a couple of self-portraits but lets ignore them.
Transferring some of my music collection, via iTunes, was relatively straightforward however the audio quality delivered by the iPad was a little disappointing. If you intend listening to your digital music on the iPad then I would suggest getting an external speaker device using a Bluetooth link for a more enjoyable listening experience.
Communication with the iPad was generally good. You have a choice of Wi-Fi or Bluetooth connectivity while the onscreen keyboard was amongst the best I have used. I would say the best but I am hoping the next device I look at would lay claim to that accolade. Using the Siri app was rather hit and miss to such a degree that I tended to avoid using this feature. It was also disappointing that there was no HDMI or SD option.
Battery life has been extended through the use of a 42.5watt rechargeable lithium-polymer battery. Apple claim a possible 10 hours of Wi-Fi surfing, video watching and music listening with this unit. With a more moderate usage I was getting nearer to 15 hours with this product.
While I was perfectly happy to use this iPad when indoors, it would not be my first choice when out and about due mainly to the weight it would add to my usual baggage. As mentioned earlier, my review unit was supplied by Vodafone who offer a range of plans that include the iPad. Based on the 16GB model under review, Vodafone prices are available for a 24 month or monthly contract.
Vodafone Pricing

| | | | |
| --- | --- | --- | --- |
| 24 months | £27 per month | 2GB UK data then £15 for each extra 1GB | £199 |
| 30 days | £15 | 2GB UK data then £15 for each extra 1GB | £499 |
| 30 days | £7.50 | 500MB UK data then £7.50 for each extra 500MB | £499 |
http://www.vodafone.co.uk/personal/mobile-internet/on-your-tablet/on-your-ipad/index.htm