Hannspree 10.1inch Tablet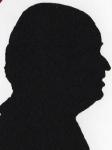 I am told that the Android Tablet will replace the PC as the way we all connect to the world. Certainly as they get faster, have more memory and get screen resolution nearer to that we all have on our PC's then this could well come true.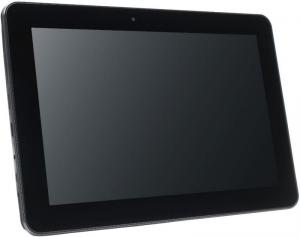 click image to enlarge
This Hannspree Android Tablet measures 28x18x1cm with the viewable screen 21.7x12.7cm and the notional imperial diagonal screen measurement of 10.1 inches. It weights 620grams.
This unit has a Quad Core processor and the 10inch screen displays 1280x800pixels in 16:10 resolution. It is of course touch (the ten point type) and a sensor that supports three way movement and acceleration.
The screen is bright and easy to read and you have access to Google Play Store and all its paid and Free Apps.
You have two cameras a front facing (VGA) one ideal for video calls and a rear facing unit at 2MP to take reasonable photos.
In my tests I was able to view two full length movies (4 hours) and get close to six hours in normal use without Bluetooth on.
You can of course browse the web and send and receive emails once you set up Wi-Fi. Already installed are a Word processor, Spreadsheet and Presentation module so you can do work with it.
A lot of people only want to be able to search the Internet and send and receive emails and watch the occasional video or three and this unit does all those for you.
Assuming you are holding it in a landscape format the left size is where the controls and connections are. However once switched on you really only need control from the screen.
Top left the on/off button and below this a rocker button to increase or decrease the sound. Now the external connections, a Micro SD Card slot (supports up to 32GB), mini HDMI out, microphone, 3.5mm earbud socket, micro USB and DC input.
There and a pair of 1watt speakers on the back that give reasonable sound.
It comes with Android 4.1.1 which can support voice input. It has 1GB of RAM with 864MB available when shipped and has 16GB of internal storage with 13GB of it available.
Apart from Wi-Fi you can also connect to other devices via Bluetooth but this will effect time between battery charges.
There is a small four side (nine language) Quick Start Guide, this however just covers what the connections are for and where the on/off switch is. If you want/need the User Manual then you will need to download it in PDF formal from the Hannspree site (second link) below.
10 inches is that in between size too big for most pockets (apart from a poachers one) and smaller than a normal PC. Six hours of battery life is less than a working day but with external battery units able to charge while in use this can be overcome.
If you want a second unit then this is ideal if you only do the basics mentioned above then it is also fine with a Wi-Fi connection. I did use the supplied Word Processor and Spreadsheet and for basic things they are OK but if you are sent a complex document or spreadsheet then they will struggle.
The Hannspree HANNSpad SN1AT71B is available from the link below for £137.55.
http://www.amazon.co.uk/gp/product/B00F9RKNUG?ie=UTF8&tag=gadge0a-21&linkCode=as2&camp=1634
http://www.hannspree.eu/products/tablet-pc/pad/10-14/sn1at71b