AOC e2752Vq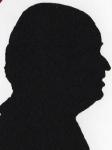 Review controls
A large desktop monitor that can – should you wish - be split into up to four windows, so four displays on a single screen. While the basic resolution is still 1920x1080 with a decent video card then DVD watching can be a new experience.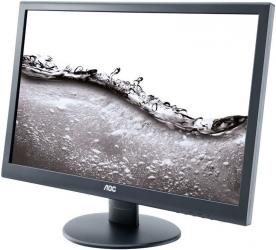 click image to enlarge
However having a panel that is 65x38x2cm may be too big for some without the still very expensive option to have resolution beyond 1920x1080. The stand is oval at 24x19cm and this raises the panel by 5cm from your desk.
There is no side to side movement but joy of joys for those who have it mounted above eye level there is a few degrees of forward movement. As most users will have it below eye level the amount of back movement is much more I made it 18degrees.
Most of us are used to VGA connections and in the last few years DVI has become more popular. Until recently these have been the only ways to connect to a Windows PC. I recently had a long discussion with a technical person from another company that produces similar devices and was surprised to find that Windows has supported other means of connection 'at bootup' for many years it just seemed no one supported them. Yes Displayport has been used for a while especially with non Windows operating systems and while some have HDMI most just used the connection to output from items like DVD players. USB is also possible to boot from but until recently I had not proved this.
The connections on the back of this unit are Power in, Displayport, HDMI, DVI, D-SUB (VGA), Audio and USB.
The bottom edge of the panel has a line of five push buttons to alter most things on the display which include input type. There is also a slightly larger LED which shows blue when correctly connected and red when power is on.
No printed instructions are included but a DVD is provided with drivers for Windows 7, Vista and XP. There are also folders called e-Saver, i-Menu, Screen+, Manual and European Warranty. The manual is in PDF format in no less than 26 languages. It is enough to get you going but I could have done with more details on the first three folders and found no real assistance in the PDF file, in the case of Screen+ it just said what it should do and nothing else, I did note that the driver was a Beta.
After emails to technical support the queries were answered however some note information in the PDF file would have made the email redundant.
e-Saver gives you added option on screen blanking thus saving power. i-Menu is an easier way to make changes using the keyboard and mouse rather than the button at the base of the screen. However the reason given for the initial Display being in Chinese needs looking at as the solution was simple enough but how would you get there if you do not read Chinese. The Screen+ does allow lots of changes to the display location and screen size; I can see its use with a large screen such as this. Pivot is also an option should you want it.
I am still getting my head round all it offered certainly a great deal more than a simple DVI and VGA panel give. As regular readers will know I bemoan the lack of a printed manual but as this supports 26 languages I can understand it being in PDF however to use the features supplied should not require an email to technical support.
The colour set from the Auto settings was fine but as with most modern units you can have settings for movies, images word processing and more. I am less sure about the multiple screens in a single screen but it is a feature that some may find a use for and providing it does impact on the overall price you may as well have it.
Doing my searches found the AOC e2752Vq at £219.99 with free delivery from link below. www.aoc.com
http://www.amazon.co.uk/gp/product/B008CM7OR0?ie=UTF8&tag=gadge0a-21&linkCode=as2&camp=1634