Fujitsu Stylistic Q550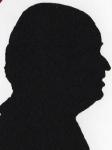 This is a Tablet designed for business use. This means that it will not be cheap and just for once the screen surround will not be shiny black so although the fingermarks will still be there they will not show up unless you look.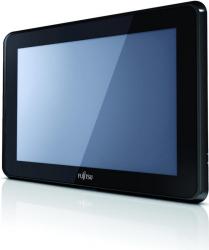 click image to enlarge
I saw a very slick demo early last summer with promises that it will be available 'within two weeks' if you made a baby around that time it would probably now be close to birth. Still I remembered the important demo points.
While there was a raft of documentation including the thickest 'safety instructions' book I have ever seen no documentation. Luckily a CD was supplied with what turns out to be a 75 page instruction manual to explain the various buttons on the sides, I certainly needed it to tell me what the majority of them were for, hopefully if you buy one at least the diagrams with explanations will be in a Getting Started Guide the six diagrams on a single sheet did not do it for me.
When a unit has been to others previously you expect there might be problems. It booted and I got to the Desktop but then things slowed I managed to enter my passcode for my Wireless connection and then I tried to do some updates.
It amazes me that others do not seem to bother, I was getting no where it told me there were close to 100 to do but even when I selected just a few nothing happened, then by luck I got an error message and this one gave me a clue. An update have failed to complete but instead of Windows saying so it kept trying and I needed a tool to remove that upgrade. After that with care and three hours and forty five minutes all updates were done.
Now I had a workable Tablet, it takes 65seconds to boot and 15seconds to shutdown from Desktop, not great but workable.
It comes with Windows 7 Professional (32bit) a dual core Intel Atom 1.5GHz processor and 2GB of RAM. The hard disc is 50GB (48.2GB available). Control is either by stylus pen or a finger do calibrate for which one you intend to use.
Certain actions you do with a standard keyboard do not seem possible using the onscreen one supplied the example I am thinking of primarily is Ctrl-Alt-Del but with the buttons on the side this is possible, you can guess when I found this out.
The Windows Experience of 2.1 will not have anyone rushing out to buy this. The figures are Processor 2.1, Memory 3.8, Graphics 2.9, Gaming Graphics 3.0 and Hard Disc 5.9. However you are unlikely to use it for gaming or that many processor heavy tasks.
I found battery life with Wireless use was around six hours with what is described as EcoSettings, this was still a perfectly bright and clear screen.
You have an SD card slot, HDMI port, USB port and headphone socket, the internal sound is enough in a quiet room. An optional dock is available but while I saw one last year at a distance I was not sent one and cannot remember what advantages it gives.
There are two cameras one on the back for capturing photos etc and one on the front for things like Skype. It is possible to insert a SIM card so you can have mobile Internet. It also has a fingerprint scanner great for secure logons.
So let's end with dimensions it is 26.5x18.5x2cm and weights 860grams. The viewable screen which can be rotated is 21.7x13.5cm which gives the notional imperial measurement (diagonal) of 10.1 inches. The display is 1280x800.
I found the Fujitsu Stylistic Q550 for £696.99 including delivery
http://www.amazon.co.uk/gp/product/B004WV5HJC?ie=UTF8&tag=gadge0a-21&linkCode=as2&camp=1634
http://www.fujitsu.com/uk/news/video/products/stylistic-q550-v3.html