Samsung Galaxy Tab 10.1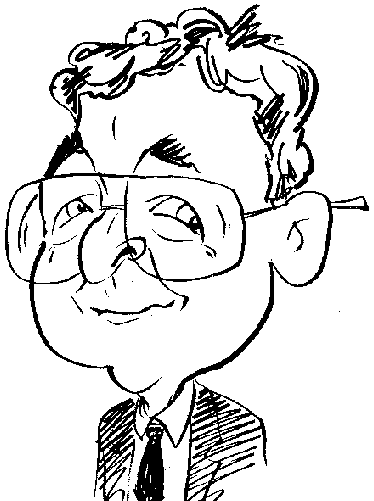 Review controls
Where once tablets were a form of medication, now they take on the role of an entertainment and information delivery device.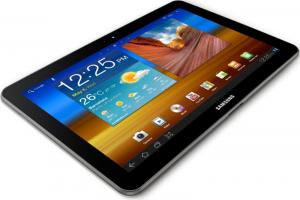 click image to enlarge
When the words "Galaxy" and "Tab" appear in close proximity then you have a clear idea that the subject matter is a Tablet device from Samsung. In this case it is the Samsung Galaxy Tab 10.1 product. The 10.1 part of the unit's title refers to the size of the WXGA screen that delivers a resolution of 1280 x 800 pixels encased within a body that has dimensions of 256.7 x 175.3 x 8.6mm (W x H x D). While this size means the Tablet is too large to slip into any pocket I possess, its weight of 565g is such that it is light enough to carry without discomfort. When in use you can balance the device on one hand while implementing tasks with the other.
While I would be stretching matters to refer to this black device with a silver trim as sexy, it is one that you would probably want to show off to others with more than a touch of pride in ownership. Alright the screen does pick up finger smears faster than I can go through a packet of salt & vinegar crisps but a quick wipe on the sleeve can help in this respect. Other than this, the Galaxy Tab 10.1's appearance has a clean cut look about it.
External connections are kept to a bare minimum. Positioned on the top of the device are the on/off button, volume adjust rocker and a socket for the supplied set of earplugs. Speaker output grills are mounted on either side while a 30-pin connector takes up sole residence on the bottom edge. This 30-pin connection makes use of the supplied lead, with a standard USB plug at the other end, to recharge the device either from a computer or attached to the mains with the appropriate plug. A front-mounted 2MP camera is complemented by a 3MP rear-mounted camera.
The Galaxy Tab 10.1 is constructed around a 1GHz nVIDIA Tegra dual-core processor running Android Honeycomb version 3.1. The review sample came with 16GB of RAM for storing apps and the like. Built into the unit is a four-way accelerometer and gyro allowing for swift transition between landscape and portrait orientation plus various motion actions such as tilt and twist to carry out tasks. Providing power is the built-in 7000mAh battery pack that promises up to nine hours of use.
Powering up the Galaxy Tab 10.1 from cold took approximately 30 seconds to arrive at the unlock screen. A quick swipe of a finger and you arrive at the multi-panel Home screen with the ability to create your own layouts for specific types of tasks. Already installed will be the usual collection of features and apps found on Android-based system.
Running across the bottom of the screen is a task bar. This features icons on the left side that provide various functions. You can step back a screen, return to home base, open up a left-sided scrollable pane giving access to installed apps and a screen grab feature. Situated in the middle of the task bar is an upward pointing arrow. When tapped this arrow opens up widgets for the Task Manager, Calendar, World Clock, Pen Memo, Calculator and Music Player.
At any time you can click on a small icon in the top right corner of the screen to reveal widgets for all the apps currently installed on the Galaxy Tab. Included among the standard apps are those of Alarm, Browser, Contacts, eBook, Email, Gallery, Gmail, Goggle search and Maps. You also get a nifty camera app which supports both cameras and allows you to switch between them when capturing images. This will enable you to grab a self-portrait without worrying whether the shot was lined up correctly or not.
Samsung has taken the decision to include Music Hub, Media Hub and Social Hub apps with the Galaxy Tab 10.1. The third of these apps allows you to view feeds from the usual candidates of Facebook, Twitter and LinkedIn. It will also deliver your emails and manage your schedules from a single source. You are given access to both the Android market and Samsung's own offering. The Samsung market has recommendations and contains a special nVIDIA Tegra section.
The Samsung Galaxy Tab 10.1 can not be faulted with regards to performance. The screen is bright and clear with no visibility issues in various lighting conditions. Images were detailed and well defined. While not up to the standard set by the graphics, audio quality is reasonable. Switching between landscape and portrait mode was smooth while scrolling in any direction required the minimum of touch pressure. Calling up apps was a quick process and well pages, such as Gadgetspeak.com, were loaded within a couple of seconds.
I do have one criticism of the product and that is its lack of a USB port. While Wi-Fi connectivity can be used for most eventualities, there are occasions when I do not have Wi-Fi access available to me. The ability to connect a USB device to transfer content becomes paramount. Other than this the Galaxy Tab 10.1 is well worth considering. The 16GB version of this product has a £399 price tag,