Widescreen ViewSonic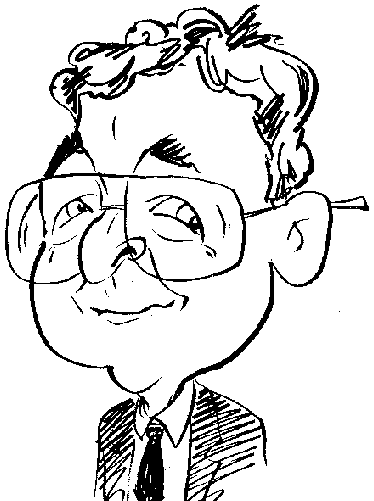 Review controls
While the keyboard and mouse provide the main means of communicating with your computer, it is the screen that tends to let the computer communicate with you. As you tend to view the screen constantly, it does help if it can perform to your satisfaction and not be distracting. Read on…..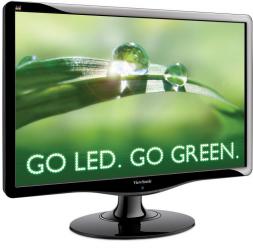 Following the announcement regarding the emphasis being placed on features such as picture quality, energy saving credentials and LED technology to replace the older CCFL displays, ViewSonic has launched a number of new models. These new products include the VA2231w-LED unit which is the focus of this review. This particular model is being aimed primarily at schools and business users but would also serve the home user who was looking for a widescreen experience that would not break the bank.
As you might suppose from its title, the VA2231w model is a 22-inch widescreen display. You actually get a viewing area of 21.5 inches but this should be sufficient for most users. With this unit you have the option of having it wall-mounted or free-standing using the supplied over shaped base. Setting up the screen was far easier than dismantling it as can sometimes be required.
Running around the LED screen is a piano black bezel which has the unfortunate habit of retaining unsightly finger smears. Once again popular fashion demands outweigh a more appealing appearance. Five control buttons, located on the bottom edge of the screen, provide on/off, OSD (On Screen Display) menu and navigational options. Options that are available in the menu include the adjustment of contrast, brightness and colour plus manually adjusting the image. Along with the mains power socket, the rear of this device houses connection sockets for both DVI and VGA linking to a computer. You decide which one to use depending upon your set up.
While the VA2231w looked impressive when sat on my work space ready to provide the visual output from a Windows 7 system, the illusion was shattered slightly once power was added to the display. Shining like a beacon in the blackness was a single faulty pixel which persistently glowed green. With the black background, you could hardly fail to miss it. There were also a number of squeaks emitting from the unit.
Fortunately the squeaks quickly disappeared, never to reappear, but the green dot had taken up permanent residence on the display. Admittedly it was not as noticeable once the Windows operating system had loaded. But, even so, knowing it was there, eyes tended to be drawn towards the precise spot as it there was a magnetic attraction. Try as I might, I was unable to forget the presence of that non-pixel.
With a recommended resolution of 1920 x 1080 for full HD quality, this widescreen display does deliver a good quality image (that single pixel apart). The display has a vertical refresh rate of 50~75Hz and a horizontal frequency 24~82kHz with a dynamic contrast ratio of 10,000,000:1, plus a response time of 5ms and a brightness of 250cd/m². With an adjustable tilt feature, the VA2231w has a horizontal viewing angle of 170 degrees and a vertical viewing angle of 160 degrees which could prove useful when being used for a group work or viewing session. The screen has also been treated with an anti-glare feature.
The display has an automatic aspect ratio adjustment capability. This means that the screen size and resolution will adjust according to the requirement of the input received. For example if a 4:3 signal is delivered to the display then the image will be positioned in the middle of the screen sandwiched between side bars rather than stretching being applied which could result in image distortion.
As this display makes use of mercury-free LEDs, it is claimed that will require 30% less power compared to some regular displays and I have no reason to doubt this. The VA2231w is Energy Star certified and has a power consumption of 22W. By shopping around you should be able to purchase this display from an authorised retailer for around £110 presumably without my annoying, eye-drawing pixel.
http://www.viewsoniceurope.com/uk/products/desktop-monitors/lcd/value-series/va2231wled.htm