Verbatim Gigabit NAS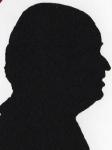 Review controls
In theory you just connect this External Hard Drive (almost as easy as the USB unit reviewed on Wednesday) install some software and then you have 1TB of external storage, shame it did not happen like that.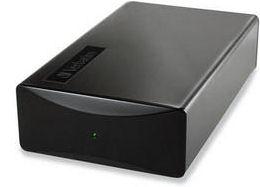 This Network Attach Storage (NAS) unit measures 19x11x5cm and is matt black apart from the face that is shiny black. The front has a green pin hole LED in the middle. The connections are on the back, two USB ports, Ethernet port and DC input above this the on/off button.
It comes with a CD-ROM that has an application called Finder, manuals and Nero Back It Up 4 Essentials. There is also a printed manual the first 51 pages in English.
I first tried installing it on an XP system that is quite full and really needs a reinstall but it has a lot of video files and photos that I would like to know are safe (apart from my normal backups) but try as I might the Finder application never got past finding the drive. I was never able to give it a drive letter so that I could transfer data.
I spoke at length with Verbatim and was sent a small utility called NAS that got no further. I then tried another XP system and this one would not even load NAS as Windows decided it was a threat to the system, news to Verbatim.
I then tried a Windows 7 system and all installed correctly without a hitch. Next a Vista system also no problems. I then thought I would have to report that it does not work on XP something that Verbatim strenuously denies.
I then contacted a journalist friend that is far more technically minded than me, we chatted on the phone and I arranged to ring again this time with Team Viewer installed this piece of software would allow him to see my Desktop.
I set up Team Viewer and then for some reason the NAS software would no longer see drive (I had always got this far previously) so I sent an email saying I would not be calling until I could sort out this problem. I started from scratch again swapped everything I could think of, shut down and restarted the PC and I got the PC to see the NAS. This time when I tried to assign a drive letter I got a new message saying that 'Your current network configuration will not work with your Verbatim NAS external hard drive device. Should your network configuration be adjusted?' I said yes and wonder of wonders I can now assign a drive letter to the NAS in XP.
With both Windows 7 and Vista each time I boot the PC's the network drive is there in Computer and ready to be used. In XP I need to tell Windows to adjust the network configuration and reassign the drive letter each time but it does now work. It still will not work with the other XP system as Windows (the same version) will not allow NAS to run.
The crippled version of Nero Back It Up 4 Essentials, is not that difficult to use but initially (until you have shutdown) does not give any restore options. It looks very different to the retail version of the Nero software.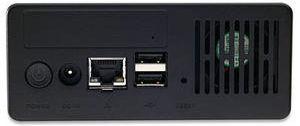 This product leaves a lot of questions, the first is Why is NAS not supplied on the CD-ROM, I have asked Verbatim but have not had an answer. Why will it install fine on Windows 7 and Vista but be less than simple on Windows XP.
Once in use it works well but something needs adjusting so that anyone can attach XP, Vista of 7 systems at will.
Doing my Internet searches found the Verbatim Gigabit NAS external hard drive at a best price of £139.97 including delivery from Amazon on the following link:
http://www.amazon.co.uk/gp/product/B002OEBNHE?ie=UTF8&tag=gadge0a-21&linkCode=as2&camp=1634
I found the Verbatim Gigabit NAS external hard drive at a best price of $157.21 including delivery direct from Amazon on the following link:
http://www.amazon.com/gp/product/B002TG39YW?ie=UTF8&tag=gadge0a5-20&linkCode=as2&camp=1789
I found the Verbatim Gigabit NAS external hard drive at a best price of €165.53 including delivery direct from Amazon on the following link:
http://www.amazon.fr/gp/product/B002OEBNHE?ie=UTF8&tag=gadge04-21&linkCode=as2&camp=1642
http://www.verbatim-europe.co.uk/en_1/product_gigabit-nas-external-hard-drive-1tb_18248.html